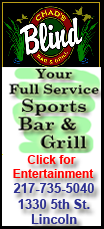 "It'll be wild to be in that game," wide receiver Dane Sanzenbacher said. "It's a relief that finally we can talk about Miami."
At about the same time Miami was dispensing with Florida A&M 45-0 on Thursday night, the second-ranked Buckeyes were putting on a show before 105,040 at Ohio Stadium.
Rose Bowl MVP Terrelle Pryor picked up where he left off in Pasadena, Calif., with three touchdown passes, Brandon Saine ran for 103 yards and two scores and Ohio State coasted past the error-prone Thundering Herd on Thursday night.
Next up: The first meeting between Ohio State and Miami since the 2002 national championship game.
The Buckeyes won that one in the Arizona desert, upended the top-ranked Hurricanes 31-24 in double-overtime for Ohio State's first national championship in 34 years.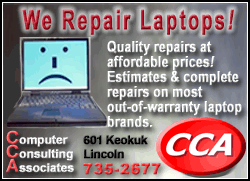 "It's not 2002," wide receiver DeVier Posey said. "We're wearing the same colors, but now it's our teams and our time."
Against Marshall, Pryor completed 17 of 25 passes for 247 yards and TDs covering 6 and 11 yards to Posey and 65 yards to Sanzenbacher. The last time Ohio State fans saw Pryor playing, he was having the game of his career and leading the Buckeyes to a 26-17 win against Oregon in January.
"Every game is about maturity," said Pryor, whose maturity has frequently been questioned during his two previous years as the Buckeyes signal-caller. "It's 12 weeks in a (season). Let's see what happens next. I'm excited to play Miami."
Sure the competition wasn't as good Thursday night, but the Heisman Trophy contender was Rose Bowl sharp against the Thundering Herd.
"The reality is we've got a tremendous challenge next weekend," coach Jim Tressel said. "If we're willing to learn a little bit from this weekend and get rested and get healthy, it will be a lot of fun."
The Buckeyes had a lot of fun at the expense of Marshall.
It was a bleak debut for new Marshall coach Doc Holliday, who spent the last two seasons as an assistant at West Virginia. The Thundering Herd fumbled the opening kickoff and were down 14-0 before running their first play in Ohio State territory.
"It's a hell of a way to have your first game, isn't it? Against a team like that?" Holliday said. "They're No. 1 or No. 2 in America, picked by everybody, and they showed it tonight. They have a hell of a player at every position."