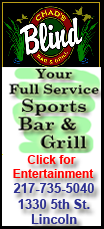 Antonio Bastardo (1-0) benefited from the Phillies' big inning, getting the win despite allowing a run and four hits in one inning of relief, and Brad Lidge got the last three outs for his 19th save in 24 chances but not before giving up a run.
Despite a 20-hit night, Colorado trials Philadelphia by 6 1/2 games in the NL wild card chase, a deficit that has ballooned from 3 1/2 games since Monday night.
The game was the makeup of a rainout in May when the Phillies stopped off in Denver on their way home from the West Coast while the Rockies were retreating in the middle of a six-game swing through California.
Carlos Gonzalez continued his power surge with his 31st homer and Chris Iannetta and Dexter Fowler also took Joe Blanton deep as the Rockies built a seemingly safe 7-3 lead heading into the seventh.
Unable to solve starter Jhoulys Chacin (one earned run in 5 1-3 innings), the Phillies had no problem rattling the Rockies' beleaguered bullpen.
Matt Belisle allowed hits to all three batters he faced in the seventh, including Utley's RBI single and Howard's two-run homer, his 25th.
Manny Delcarmen (0-1), acquired from Boston earlier in the week, gave up four earned runs on four hits while getting just one out in his NL debut.
He allowed Werth's 19th homer that tied it at 7 and a tiebreaking RBI single to pinch-hitter Ben Francisco.
And rookie Matt Reynolds gave up Utley's fourth career grand slam, which put the Phillies ahead 12-7 and chased many of the 30,179 fans to the exits early.
The Rockies, who got 20 hits but left 14 runners on base, blew leads of 4-0, 6-2 and 7-3, and their manager was ejected.
They didn't go down without a fight, however, getting three runs in the seventh off Chad Durbin to make it 12-10.
The Rockies loaded the bases with two outs off righty Jose Contreras in the eighth but rookie Eric Young Jr. grounded into a fielder's choice to end the threat.
Fowler scored from third on Tulowitzki's fielder's choice groundball in the ninth to make it 12-11. Todd Helton, hitless in his first five at-bats, drew a walk. Lidge, however, struck out Clint Barmes and got Ryan Spilborghs to ground into a force out at third to end it.