Ryan Raburn added three hits and two RBIs after entering the game in the sixth inning for the injured Miguel Cabrera and Jose Valverde (2-3) pitched a career-high three innings of relief to help the Tigers avoid a three-game sweep.
Laird, who entered the game in the 11th inning, hit a 1-1 pitch from Nick Blackburn (8-9) into the bullpen in left-center field.
Blackburn was scheduled to start the series opener against Texas on Friday night.
Danny Valencia had three hits and two RBIs for the Twins, who led 7-3 going into the eighth and 9-8 in the ninth only to let both leads slip away. They lead the White Sox by 3 1/2 games in the AL Central.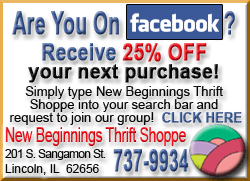 The Tigers left 15 runners on base and the Twins 10 in a game full of missed opportunities at the plate and blunders in the field.
The Twins blew three chances at double plays, the normally reliable bullpen gave up four runs in the eighth inning and Jesse Crain blew a save when pressed into duty in the ninth for the ailing Matt Capps and Brian Fuentes in a sloppy, back-and-forth game.
Don Kelly's solo homer in the second inning gave the Tigers a 2-0 lead and the Twins had to rush into their bullpen when Scott Baker left the game with pain in his right elbow after two innings.
Jeff Manship allowed one run and four hits in four innings of solid relief and the Twins took advantage of an error by Will Rhymes at second base to score three unearned runs in the fifth, getting the final one thanks to some fancy footwork by Delmon Young.
Jason Repko singled to right field with two outs and Young came around third trying to beat the throw from Brennan Boesch in right field. Boesch's throw was right on the money, but Young danced around Alex Avila's tag attempt to make it 6-3.
Valencia's third hit of the game gave the Twins a 7-3 lead heading into the eighth, but their normally reliable bullpen and defense faltered.