Together for Lincoln still seeking volunteers

Send a link to a friend
[September 02, 2010] With just over three weeks remaining until its annual community service day on Sept. 26, the Together for Lincoln leadership team is still looking for more volunteers. Norm Newhouse, the Together for Lincoln president, reports that while around 100 projects have already been submitted for help, less than 400 volunteers have signed up so far.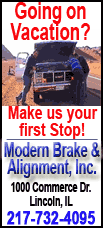 "The projects are ahead of schedule, the funds are about average, but the volunteers are lagging behind this year. We really need a strong push of volunteers over the next few weeks," Newhouse said.
Newhouse also reported that a variety of projects have already been submitted. Some of the projects are as simple as visiting local residents in the nursing homes or basic exterior painting, while other projects require a great deal of skill. Over the past three years, Together for Lincoln has become especially well-known for building wheelchair ramps for homes, which will continue this year as well.
"We have five ramps to build this year, and none of them are straight or simple," Newhouse said.
While all applications were officially due by Aug. 15, the deadline has been extended for volunteer applications and for projects that don't require materials, such as general yardwork and cleaning.
Applicants are encouraged to turn in their application as soon as possible so that service assignments can be made. Applications are available at Action Rental, the State Bank of Lincoln Walmart branch or at any of the partner churches. They can also be downloaded from www.togetherforlincoln.com.
The capstone event for Together for Lincoln will once again be the community worship service, which will be at 7 p.m. Sept. 26 in the Lincoln Christian University Chapel. The entire community is invited to this free event.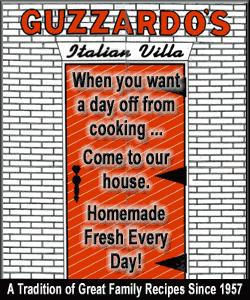 This year's guest speaker will be Dr. Robert Lowery, a longtime New Testament professor at the university. He will be preaching from the book of Revelation. Lowery is a noted Revelation scholar who has written numerous articles and is currently finishing his second book on the subject. Most recently, he has also been fighting a battle with cancer, which has given him a fresh perspective.
"Dr. Lowery has always had a very powerful and prophetic voice," said Dustin Fulton, the Together for Lincoln public relations coordinator and one of Lowery's former students, "but since he has been battling cancer, he writes and speaks at a whole different level. He was excellent before, but now there is an added dimension of urgency behind his message that is undeniable."
[Text from file received from Dustin Fulton]