The high-profile race for governor usually grabs both the spotlight and headlines, leaving contests for legislative seats sitting on the local sidelines. But the dynamics of Illinois politics adds to the lack of actual in-play seats.

Illinois' political map gets some of the blame for the lack of competitive races. The map is drawn in a way that benefits seated representatives and senators, making it difficult for political newcomers to have a real shot at winning against entrenched incumbents.

Mary Schaafsma of the Illinois League of Women Voters said that under the current map 36 incumbents have won re-election and only 11 have lost.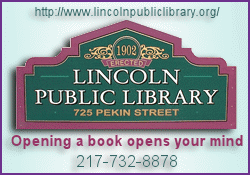 "Under the map that was drawn in 2001, which is the map currently in place, 98 percent of incumbents have been returned to office," Schaafsma said.
However, that may change a bit this year. According to former state lawmaker and current University of Illinois professor Jim Nowlan, there is an anti-incumbent mood among voters that may endanger the many seemingly secure incumbents in competitive districts, he said.
"The majority Democrats are vulnerable to a takeover by the Republicans because of the extremely sour mood of the public, which has a kind of 'throw the incumbents out' attitude," Nowlan said.
That means voters will see two kinds of competitive races this year -- open seats and so-called Obama seats. Open seats are seats where the incumbent lawmaker has retired or moved on.
"Obama seats" include, but are not limited to, seats that were picked up in 2008, when Barack Obama won the presidency. They also include Democratic lawmakers elected in what were traditionally Republican districts or Democrats who gained their seats during the unpopular administration of former President George W. Bush.
There are six Obama seats and nine open seats in play.
A prime example of an Obama seat is the 22nd Senate District, where state Sen. Michael Noland, D-Elgin, is fighting to keep former Republican State Sen. Steven Rauschenberger from reclaiming his old seat in November.
Rauschenberger did not seek re-election to the suburban district in 2006, choosing instead to run for the Republican nomination for governor. Noland narrowly won the open seat during a strongly Democratic year. This year's party swing, however, could put that seat back in GOP hands.
Kent Redfield, a political science professor at the University of Illinois Springfield, said the Noland-Rauschenberger race is a key contest for both Republicans and Democrats.
"This is one of the districts that you're going to expect huge amounts of spending by the two legislative caucuses," Redfield said. "It clearly is viewed as a district that Republicans could take back."
Another Obama seat in the Illinois House has the parties focused on Decatur.
State Rep. Robert Flider, D-Decatur, a six-year incumbent, is facing a tough re-election battle in the 101st District.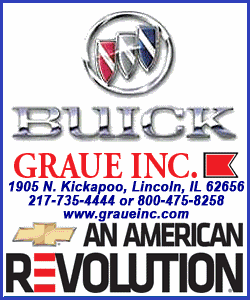 Flider faced a difficult election four years ago, winning by only 3,000 votes after spending $700,000.
He ran unopposed in 2008, but this year Republicans are striking again at a district they believe to be vulnerable. His opponent, Adam Brown, was hand-picked by Republican leaders and will likely receive significant help from the House Republicans.
Redfield said the 101st race will be close and expensive.
"That's a swing district where you can spend a ton of money. And that's likely to be a real hot one," Redfield said. "(With) the Democrats' problems in the state and nationally, Flider's going to have a tough time in that district."
One of the targeted open seat races is for the seat that Rep. Paul Froehlich, D- Schaumburg, held in Springfield.
In 2006, Froehlich was re-elected from Schaumburg as a Republican, but in 2007 he switched parties and was re-elected as a Democrat.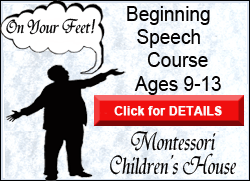 Republican Ryan Higgins and Democrat Michelle Mussman are competing for the seat. Froehlich's party-hopping makes it unclear which party the district leans toward.
Froehlich ran unopposed as a Republican in 2006, and as a Democrat in 2008 he defeated his Republican challenger by 6,000 votes. As a result, the district has to be looked at as a swing district and in this Republican year could very easily fall back into Republican hands.
The U of I's Nowlan said this year is shaping up to be a banner year for Republicans and could be a rerun of 1994, when Republicans took back the Illinois House.
"I think the public mood is so sour that the Democrats could be vulnerable to losing control of either the Illinois House or Senate," Nowlan said. "Republicans would need to pick up (a dozen or so) seats in the House to gain a majority and (just about a half dozen) in the Senate. So the state Legislature is, I would say, up for grabs."
But big swings are not always permanent. In 1996, only two years after House Democrats lost their majority, Democrats reclaimed the House and put House Speaker Michael Madigan back in control, where he has stayed for the last 14 years.
[Illinois Statehouse News; By JENNIFER WESSNER]