Development partnership details use of $99,000 USDA grant

Send a link to a friend
[September 03, 2010] The Lincoln & Logan County Development Partnership submitted an application for a $99,000 Rural Business Enterprise Grant to the United States Department of Agriculture in May for the purpose of creating a business incubator. Wednesday, it was announced that Logan County was the only community in the state of Illinois to receive full funding.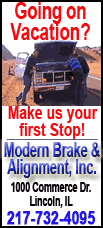 Each state was allowed to submit two projects for funding, although Logan County's project was the only Illinois project selected for funding. Logan County will be given up to three years to purchase and renovate a building to develop a business incubator geared at housing startup businesses.
This will be Logan County's first centralized business incubator. It will be a home to new businesses, which will be able to enter the incubator for up to three years. The incubator will have shared services such as copiers, faxes and utilities. The lease is also reduced for the three years by 50 percent for the first year, 30 percent for the second year and 10 percent for the third year.
National statistics show that startup businesses that enter a business incubator program succeed at a 70 percent rate. Business startups that do not go through a formal program have a 70 percent failure rate during the first five years.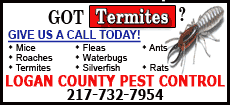 All businesses that enter the Logan County business incubator will need to participate in the SCORE program that was set up in Logan County in November 2009. SCORE is the Small Business Administration program that provides free business counseling and assists in setting up business plans and budgets.
The business incubator was identified in the Lincoln & Logan County Development Partnership's Five-Year Strategy as a key priority and will be included as part of the Economic Development Master Plan, which is being developed by Vandewalle and Associates and will be shown to the public on Sept. 30 from 6 to 8 p.m. in Restoration Hall at Lincoln Christian University.
Joel A. Smiley, executive director of the Lincoln & Logan County Development Partnership, said: "The business incubator will be the cornerstone of the programs the partnership has introduced to attracting new business to Logan County. The business incubator will reduce the costs of starting a business, giving an edge to companies to survive during the first three years of operation."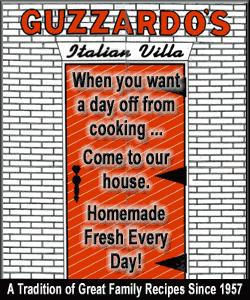 Other area and community leaders commented:
Congressman Aaron Schock, District 18, said: "I'm very grateful for this funding that was awarded to the Lincoln & Logan Development Partnership through this highly competitive process. As a member of the Small Business Committee, I know that seven out of 10 new jobs are created by small businesses, and this incubator will generate 50 full-time employees, which is great for Logan County."

Lincoln Mayor Keith Snyder said: "I am pleased that the partnership received this grant. The city of Lincoln is excited that The Center of Success will have a permanent home in our community. Giving entrepreneurs the support they need to pursue their dreams and ideas and, ultimately to succeed, is a vital component to our economic future."

Logan County Board member Bill Martin said: "This just solidifies the future of the business incubator in Logan County."
The Lincoln & Logan County Development Partnership is the economic development agency for Logan County, serving businesses, government and residents of Logan County. The partnership's mission is to enhance the economic prosperity and quality of life in Logan County.
[Text from file received from Lincoln & Logan County Development Partnership]
Related article