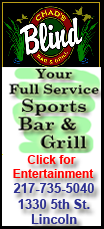 The system was forecast to continue moving northward, skirting along the shores of the East Coast. As it turned to the north, it was expected to accelerate and reach to the coasts of New England by Friday night. Hurricane watches and warnings were in effect for the coasts of North Carolina and extended to Maine. The main areas of concern Friday would be North Carolina, Virginia, Maryland, Delaware and New Jersey. Strong winds up to tropical storm force ranging between 39 and 73 mph were expected along the East Coast. Also, dangerous storm surge and surf were expected with water levels rising by 3-5 feet near Chesapeake Bay and by 1-3 feet elsewhere. Lastly, heavy rainfall with total accumulation between 2-4 inches and isolated amounts up to 6 inches was expected.
Elsewhere across the nation, a strong low pressure system tracking eastward across the Canadian and U.S. border would continue pushing a cold front through the Eastern U.S. This would continue kicking up scattered showers and thunderstorms, with heaviest storms anticipated in the north across New England and the Northeast. The Plains would quickly dry out as this front passed. Mild temperatures were expected across the northern Plains and upper Midwest with highs in the 60s, while the southern Plains would remain in the 80s. Meanwhile, the Western U.S. would remain warm and quiet under a ridge of high pressure. A few clouds would start returning to the coasts, otherwise most areas would see plenty of sunshine. Another hot day was expected across the deserts with highs reaching well above 100 degrees.
Temperatures in the Lower 48 states Thursday ranged from a low of 20 degrees at Pleasant Valley, Mont., to a high of 115 degrees at Death Valley, Calif.