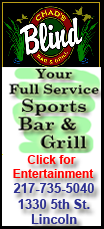 The taste of victory was oh-so-sweet for a hungry group of Railers in the aftermath of their 49-33 home-opening handling of Canton on Friday night.

With the win, the Railers snapped a 10-game losing streak that spanned the entirety of the 2009 season.

Some Railers, like senior captain Stephen Duncan, struggled to even put the win into words.

It was that kind of night.

"You can't even understand how happy I am right now," said Duncan. "I'm like, a 10. I won a football game. Just so much work... so much work into the summer.

"I'm just so happy that all that work has paid off. It feels awesome. I don't even know. I can't even explain it right now. There was just so much work for this."
Lincoln coach Jared Shaner, while clearly pleased, took a more reserved approach.

"It's one game," said Shaner. "Canton hasn't won in the last 10 or 11 games. We've still got a lot of games ahead of us. But it definitely beats the alternative."

The Railers raced quickly to a 14-0 lead in the first quarter behind a pair of 10-yard touchdowns from running backs Andy Krusz and Jordan Sandrolini.

Just as Lincoln fans started getting comfortable, however, Canton rallied back, tying the game at 14-14.

But instead of giving in to a "here we go again" mindset, the Railers stayed steady, charging ahead 35-21 at halftime when quarterback James Leisinger found Darvez Stancle for a 6-yard touchdown late in the second quarter.

"I'm very proud of our kids for that," said Shaner when asked about his team's response to Canton's early rally. "(Canton) came back and got it to 14-14.

"But what we talked to our kids about was that the first two or three scores they had weren't because they were moving the ball on us... It was one play. A mistake... I felt like we were controlling the game. I made sure the kids knew that it was just a couple plays. Let's get it taken care of."

Sandrolini credited Lincoln's rebound from Canton's comeback to strong leadership.

"I've always thought we had 100 percent leadership. And I saw 150 percent today," said Sandrolini. "I think something clicked with everybody. Me, Duncan, Moey (Moses Rogers) who's not even a captain, Tedarion Carter and Mango (Joseph Mangano) -- we just stepped it up.
"We said, 'We were up 14-0. And now we're laying down. We're not laying down. That's not Lincoln football. That's not us.' We just came out with a W. We stepped it up."
After the high-scoring first half, the Railers executed Shaner's clock-eating, ground-and-pound game plan for the majority of the second half, always keeping the Little Giants at a safe distance.
Two separate drives of over five and six minutes helped the Railers melt the clock as it ticked toward a Lincoln victory.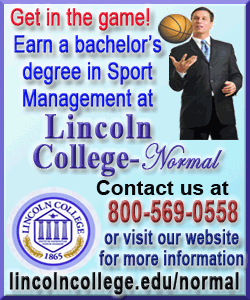 "That was the game plan in the second half. The kids did great," said Shaner. "Our offensive line did a tremendous job tonight, allowing us to get third-down conversions and fourth-down conversions. We kept that clock going."

The Railer rushing attack, which finished with 284 yards on 45 attempts, was led by the inside-outside tandem of Sandrolini and Brendan Fitzsimmons.

Sandrolini finished with 103 yards and three touchdowns on 12 attempts, while also catching two passes for 19 yards.

Fitzsimmons finished with 11 attempts for 107 yards and three touchdowns of his own.

The two seniors made for quite a one-two punch, with Sandrolini running sweeps and off tackles while Fitzsimmons pounded away inside.

"Me and Fitz, we can play off of each other really well, blocking-wise and running-wise," said Sandrolini. "We can both run the ball well."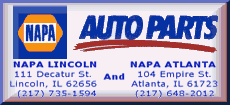 Fitzsimmons applauded the work of his offensive line, especially on a 60-yard touchdown rumble in the second quarter that put Lincoln ahead 21-14.

"I had the big ol' hole," said Fitzsimmons. "My linemen opened everything up for me. It wasn't all me."

The Lincoln passing game was led by Leisinger, who finished 7 for 15 for 85 yards and one touchdown pass to Stancle, who finished with four receptions for 52 yards.

The Railers will travel to take on Jacksonville next Friday night.

This week, Lincoln's focus will be starting a winning streak.
Because the losing streak is over.

"We've just got to keep on improving in practice," said Duncan. "We'll watch film. Just got to keep getting better. We have to win every day in practice in order to win on Friday."
[By JUSTIN TIERNEY]