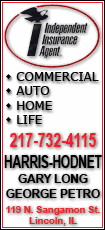 Returning to the festival this year is the annual Civil War Ball as the kickoff event on Friday, Sept. 17. The fourth annual Civil War Ball will be from 7 to 10 p.m. at the Lincoln Rec Center. This is a great opportunity learn the dances of the Civil War era, led by talented dance instructors. Simple dance steps, good music and lots of fun highlight this popular annual ball.

Storytellers Brian "Fox" Ellis and Mike Anderson will be returning along with the Illinois Country Music Association performers on Saturday, Sept. 18. Mike Anderson is back by popular demand. He has honed his skills as a storyteller and is one of the best yarn spinners and worst pun tellers anywhere. His superb styling as a communicator makes him a favorite. Following him will be Brian "Fox" Ellis. His goal is to be an inspiration to his audiences, offering them a chance to gather a deeper sense of who they are in relation to human history and natural world around them. He has been entertaining audiences for the past 30 years, offering some education along the way through song, myth, poetry and stories. The ICMA is made up of musicians, dancers, performers and fans who are all dedicated to promoting country, gospel, bluegrass and Western music throughout the state of Illinois. The performances start at 4:30 p.m. on the Abe Stage at the Logan County Fairgrounds.

Other interesting events include a weekend-long Civil War encampment where you can experience the lives of Civil War soldiers as the sesquicentennial of the Civil War approaches in 2011; the Captain Bogardus Trap Shoot on Saturday at the Lincoln Sportsman Club; the Route 66 car and antique tractor show both days at the fairgrounds; as well as daily attendance drawings.

Hungry? The Railsplitter Festival will include a farmers market, as well as having several concession stands open on Saturday and Sunday, Sept. 18 and 19, from 10 a.m. to 4 p.m. at the fairgrounds. Enjoy fresh central Illinois-grown fruits and vegetables, home-baked goods and much more. There will also be a barbecue cook-off by Main Street Lincoln downtown during the festival.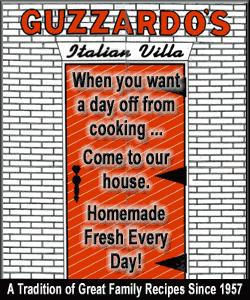 Don't forget to visit the Railsplitter craft booths, historical displays, working craft area, pioneer village, bluegrass jams, country music performances, kids' games, tomahawk throw, amateur railsplitting and much more on both dates. It's a fantastic family event!
The festival will mark its historic 40th anniversary on Sunday, Sept. 19, with special ceremonies prior to the National Railsplitting Contest at 3:15 p.m.
For more information, check out the Railsplitting Festival website at www.railsplitting.com or call 217-732-8687.
[Text from file received from Abraham Lincoln Tourism Bureau of Logan County]