They spoke with great fondness of all those who work for them, saying that the entire team was not just a group of employees, but also a group of very good friends.

Another key to the success that the Whites have achieved may be that they have built a solid reputation for their services and are known to put together "clean" auctions.

The Whites give their clients options that range from being very involved in organizing a sale to being totally uninvolved -- whichever is best for them as a seller.

Dan said that many sales involve moving a person from their home to a retirement facility. In those cases, sometimes the seller isn't physically capable of getting things ready for a sale.

Other times it may be an estate where for whatever reason, the heirs are just not able to deal with selling their loved one's possessions.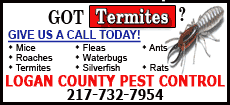 The crew from White's goes into the home and boxes everything up to be transported, but in most cases it doesn't come to the auction house. First it goes to the Whites' home, where everything is thoroughly cleaned, dishes and kitchenware are washed, lace doilies washed and pressed, furniture is cleaned, even shop tools are wiped down so that they make the best possible impression on the bidder.
Once the items make it to the auction house, Pam's decorating skills are put to work as crews cover tables with white cloths and Pam incorporates lace tablecloths or splashes of colored cloth and helps group things to make the best presentation.
Dan said that offering clean items is a part of what makes the White auctions very popular. The buyers know before they get there that everything is going to be clean and displayed well so that the quality of a piece can be easily seen.
Pam added that this is also their way of showing respect for the seller and for the things they have to part with.
"We take care of each piece like it was our own. We show respect for the item and the owner of the item," she said.
"In some cases," she continued, "these are people who don't necessarily want to sell their stuff, but they are in a position where they have to, and we want to respect their feelings."
Once everything is removed from the home, the Whites can also make arrangements for a thorough cleaning of the home itself. They have people who will come in and do all the cleaning and a person who will come in to load up and haul away any trash that has accumulated, making the real estate ready to sell.
From there the home may go to a real estate agent, it may be sold at auction by White's, or if the seller prefers, White's can list the real estate themselves and sell it in the housing market.
This past weekend White's began what is without any exaggeration of the word a gigantic liquidation of one person's decades of collecting.
Dan said that getting through everything that will be sold out of Sherman's Curiosity Shop in Atlanta will take up every other weekend probably through the month of October.
On the day of this interview, the sale area was completely set up for the first Saturday auction, and everything for the Sunday auction was ready to move into place Saturday night.
Outside there was a trailer ready to unload for the next auction, which will be Sept. 18, plus their garage at home was full of items that will be moved to the auction house at a later date, and there is still more to take out of the building in Atlanta.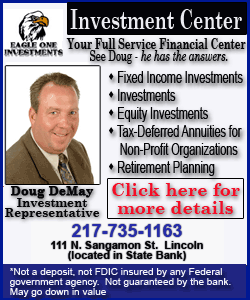 Pam said this is the first time ever that they have completely cleared a calendar for one seller, but it was what had to be done.
The Sherman sale is going to be a huge undertaking for the White crew, but they are all up to it. Pam said that for this series of auctions, they have six people working consistently to get everything ready.
For Dan, the day of the auction is the fruits of their labors and the most enjoyable part of it.
"We have too much fun," he said. "The day of the auction is the fun day. And especially when we have stuff like this that every piece is going to have multiple bidders and prices are going to be respectable, it is not tiring, it is just really fun."
In spite of the fun, Dan said the Sherman auction has pretty well filled their plate for the next two months.
He commented, "Right now we're not going to book anything else," to which Pam laughed and said, "Uh-huh, until you come home some day and you've talked to some sweet little lady who has to move and doesn't know what she's going to do, and she needs to sell her things right away."
She went on to say that it was their way. If something like that should occur, they will surely make time to get another sale in.
In addition to sales at the auction house, the Whites will also do auctions on location, such as the auction they are working into their schedule Sept. 18 at the former J&S Auto Centre location.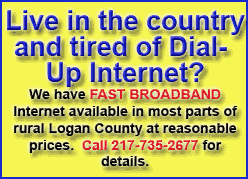 They also do consignment sales. Dan said that anyone who has something to sell can bring it to the auction house. In consignments, they would prefer to have enough for a full wagon, but they will work with the sellers even on small amounts. In the case of consignments, those items are sometimes held until there is enough to do an entire auction, or they may be added to an already scheduled auction.
In spite of the fact that nearly every member of the White family has at least two jobs, the business as a whole still makes sure that they make time to support local causes.
One of their greatest contributions is to The Oasis, as Dan explained that the senior center has a fundraiser auction at the White Auction House.
Dan and the crew take care of selling items, The Oasis brings in food to sell, White's clerks take care of all the record keeping and money collection, and at the end of the day, every penny earned goes to The Oasis.
In addition they do charity auctions for Ducks Unlimited, Quail Unlimited, and they are involved in the Lake Fork Community Auction each year. And most years they are a part of the auction team for the 4-H'ers at the Logan County Fair, all free of charge.
As this article comes to a close, shining the Business Spotlight on Dan and Pam White has been a true pleasure and brought to mind the saying: "When you do what you love, love what you do, life is good."
[By NILA SMITH]
Note: White's Auction House is a regular advertiser with LDN. Their sale bills are posted up to two weeks in advance in the Auctions section of LDN Classifieds.
(Part 1, posted Sept. 7)