MAP denials top 100,000 at start of September
Nearly 71 percent list community college as 1st choice on FAFSA

Send a link to a friend
[September 09, 2010] CHICAGO -- The Illinois Student Assistance Commission announced that through Sept. 2 it has received 101,882 eligible Monetary Award Program grant applications since the agency began denying eligible applicants due to exhaustion of funds on April 19.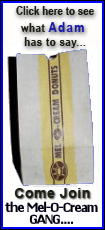 "The Monetary Award Program is an essential tool for increasing the number of Illinoisans with postsecondary credentials and degrees in order to ensure individual opportunity, meet future work force needs and foster growth in the state economy," said ISAC Executive Director Andrew Davis. "Each year, it provides the resources for over a hundred thousand students to follow their college dreams and then enter the work force with an excellent education."

Although this year's eligible denied applications are projected to far exceed last year's total of approximately 120,000 eligible students, the Illinois Student Assistance Commission encourages students complete the Free Application for Federal Student Aid, known as FAFSA, in order to qualify for federal grants and subsidized loans in addition to possible institutional financial aid.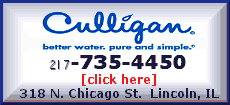 "Fill out the FAFSA online at FAFSA.gov. It's the fastest, easiest way to apply for financial aid," continued Davis. "It's not too late to qualify for federal programs."
Of those denied the state's flagship need-based college financial aid program thus far, 70.5 percent, or 71,834, selected a community college as their top choice on the 2010-11 FAFSA, which is the form used to apply for the state Monetary Award Program and federal student aid. Just over 13 percent, or 13,698, selected a public four-year school, and approximately 10.4 percent, or 10,597, chose an in-state private two-year, four-year, or hospital college. Just over 5.5 percent, or 5,755, chose proprietary schools.
The Illinois Student Assistance Commission provides further background information regarding the problem, research and resources, and weekly updates to MAP grant suspension activity at the following website: www.collegezone.com/mapcap.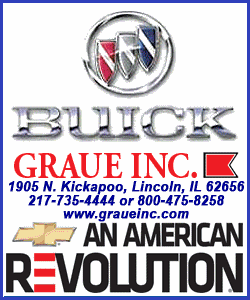 The commission provides students of all ages and backgrounds with the resources and support to obtain financial aid for higher education. A state agency, ISAC has paved the path to postsecondary education with innovative programs for over 50 years. The commission continued its mission to make college accessible and affordable for Illinois students by administering over 183,000 grants and scholarships totaling over $430 million in fiscal 2009 alone.
The commission provides educational funding with student loans and via numerous programs such as MAP, the Illinois Veteran Grant and the College Illinois 529 Prepaid Tuition Program. Students and families have free access to a wealth of financial aid and college planning information at www.knowhow2goillinois.org.
(See PDF listing of Monetary Award Program applications suspended at Illinois colleges.)
[Text from Illinois Student Assistance Commission file received from the Illinois Office of Communication and Information]