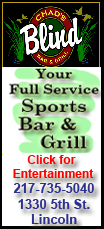 Crimson quarterback Nick Lonergan is going to throw the football, early and often.

But predictability isn't likely to make the Jacksonville offense any easier to stop.

Look no further than last year's contest in Crimson country.

Lonergan lit up the Railers, completing 34 of 39 attempts for 440 yards and four touchdowns, leading Jacksonville to a 63-22 win in the process.

Lincoln coach Jared Shaner is hoping his team is more prepared in round two against Lonergan and company. Kickoff for the game is set for 7 p.m.

"It's tough, because some of the things (the Crimsons) do are completely different than anything else we'll see all year," said Shaner. "Some teams we've seen this year, they run a spread offense to run the ball.
"Not that they won't run the ball, but they're definitely going to throw it if they can. They've got a great quarterback and great receivers. I expect there to be a lot of balls in the air."

Just like last week, boys
To counter Jacksonville's aerial attack, the Railer offense will look to repeat last week's efforts in their 49-33 win over Canton. In their first win since 2008, Lincoln chalked up 284 rushing yards on 45 attempts, effectively chewing up yardage and time off the clock simultaneously.

But perhaps most important, the Railers successfully completed the majority of their possessions with touchdowns. In 11 possessions, Lincoln scored seven touchdowns and fumbled three times. The lone Railer possession without a touchdown or a fumble was a punt, on the final possession of the game.

The touchdowns were a welcome sight to Shaner, particularly after Lincoln's first team offense failed to find the end zone in two separate first-and-goal opportunities in a season-opening 56-7 loss to Rochester.

"We've talked about that a lot this week," said Shaner when asked about his team's newfound ability to finish drives with touchdowns. "It's one thing getting it down there, but it's another thing to really smell the end zone. I thought our kids did a great job of getting in the end zone last week, and we're certainly hoping that becomes a trend.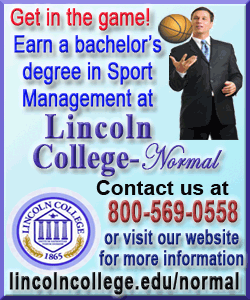 "But, to be honest, Jacksonville is a better team than Canton. We've told them that we can't afford to give up three fumbles this week. And finishing drives is even more important than it was last week."
Krusz out
Despite last week's victory on the scoreboard, the Railers also suffered a significant loss in personnel.

Junior linebacker and fullback Andy Krusz suffered a shoulder injury that will keep him out of this week's contest and potentially longer.

"He's definitely out this week and probably for a while, I'd say," said Shaner of Krusz's status. "He's been to see a specialist and it will be next week before he knows anything else."

Krusz had been one of Lincoln's defensive catalysts through the first two games, according to Shaner.

"He's one of our leaders," said Shaner. "It's tough any time you see any kid, from any team, get hurt. But, that's part of the game. There's going to be a lot of good players out on that field (against Jacksonville) and it's a shame Andy can't be out there with them."
[By JUSTIN TIERNEY]
(Justin Tierney's Railer articles)