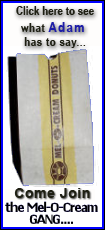 "We made welcome packs for the students this year," said Diane Stephenson, chair of the Healthy Families Task Force with Healthy Communities Partnership. "In it we included information on STDs and how to contact the health department and what things we could screen for."

"We wanted to do something to get them started off on the right foot this year ... and we hope we can do that by giving them the information upfront," Stephenson said.

Decreasing STD rates in Logan County is the newest objective of the task force, which was formed to help serve the mission of the Healthy Communities Partnership: "Improving the health and quality of life of the people and communities we serve."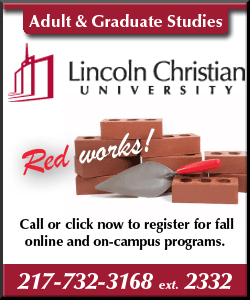 "Healthy Families started out focusing on decreasing teen pregnancies but are now doing that for STDs as well," said Kristin Lessen, director of HCP. "Logan County is considered to have a high STD rate per capita."
To combat the high statistics, Stephenson and the other task force volunteers work to develop programs that are accessible to those who need them. What began as a focus group at Lincoln Community High School evolved into a multi-tactic campaign to decrease teen birth and STD rates.
"I was the school nurse at the high school for 12 years, and while I was there, I took a special interest in our teen moms -- both their pregnancies and their returns," Stephenson said. "And I kind of felt like we were missing something."
To fill that void, Stephenson started a teen parent club, in which young mothers could talk together, share experiences and help each other resolve child-related issues.
"We wanted to keep the kids involved in school and to try to get them to go back to school after they would have their babies," Stephenson said. "We tried to improve their communications with their instructors at high school when they were homebound so that they would have better success on returning back to school and hopefully completing and getting their high school diplomas."
Stephenson said that alongside decreasing teen birth rates, another objective that formed was promoting services that would help to ensure healthier babies. These included parenting classes; educational sessions that taught about such topics as asthma and various playgroups; and the WIC assistance for women, infants and children, which provides federal grants to low-income families for nutritional benefits.
Soon, Healthy Families went beyond the walls of LCHS and into local junior high schools, where they put on a program that Stephenson says covered "a little bit of everything -- STDs, and different things on birth control and pregnancy.
"It helped our instructors in the schools try to have some more information and material to present, because we know a lot of kids are getting their information at that level," she said.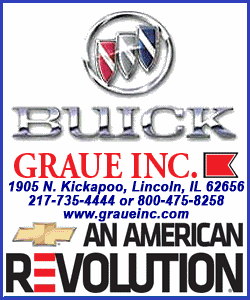 "We also try each year to promote good sex education on (Lincoln College's) campus and try to get them in for screenings as early as we can -- just trying to do all the things we can to the best of our abilities within the realm of Logan County."
But since it's primarily a rural area, Stephenson says Logan County's lack of resources can be limiting.
"It's a small town, and we don't have a lot of the services to offer that other communities have," Stephenson said. "And that's what always makes it tough for me. We have these kids come on campus who are coming from the Chicago area and communities that have a lot of walk-in clinics or free clinics, and we don't have any of that to offer here.
"We lost our Planned Parenthood, and that would have helped at least the college-aged kids in their STD and birth control issues. It has hurt us in some realms because we don't have those available."
Stephenson says one haven, though, is the convenience of another HCP task force -- the HOPE Mobile, on which nurses provide primary and preventive care to outlying communities.
"With the HOPE Mobile, I at least plan on recommending that more, because it is a walk-in, and that gives (college kids) some flexibility so that they don't have to miss class as much," she said.
"We just want to give them as much information as we can give them to help promote healthy and responsible behavior. They need that extra hand. They're still kids, and we need to give them as much as we can to help them promote the environment for that new child that's coming in, not only health-wise but education-wise."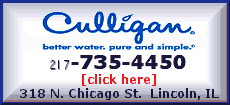 ___
Online: Healthy Communities Partnership
[By LINDSEY BOERMA]
Previous articles in series: The story of Healthy Communities Partnership