In a speech to a business conference, Wen did not mention the currency dispute or demands by American lawmakers for Beijing to face possible sanctions. Critics say China's yuan is kept undervalued, giving its exporters an unfair advantage and swelling its trade surplus.
"We do not pursue surpluses in trade," Wen said before an audience of about 1,500 business leaders at the meeting of the Geneva-based World Economic Forum.
Tension over trade and currency has risen as American lawmakers face pressure to create jobs ahead of November elections. Analysts say that amid slack U.S. growth, Beijing faces a growing likelihood Congress might enact punitive measures.
Lawmakers are due to hold a hearing in Washington this week. That comes after China reported a $20 billion trade surplus for August -- its second-biggest this year.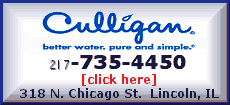 On Monday, U.S. Treasury Secretary Timothy Geithner was quoted by The Wall Street Journal as saying Beijing had done "very, very little" to allow the yuan to rise since promising a more flexible exchange rate in June.
"It's very important to us, and I think it's important to China, I think they recognize this, that you need to let it move up over a sustained period of time," Geithner was quoted as saying.
In June, Beijing ended an 18-month-old link between the yuan and the dollar and said it would allow a more flexible exchange rate, but the Chinese currency has risen by less than 1 percent since then, which some U.S. lawmakers say is not enough.