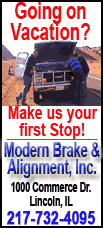 The government also spent $10,000 for just over three minutes of video showing a routine offshore rig inspection for news organizations but couldn't say whether any ran the footage. And it awarded a $216,625 no-bid contract for a survey of seabirds to an environmental group that has criticized what it calls the "extreme anti-conservation record" of Sarah Palin, a possible 2012 rival to President Barack Obama.
The contracts were among hundreds reviewed by The Associated Press as the government begins to provide an early glimpse at federal spending since the Gulf disaster in April. While most of the contracts don't raise alarms, some could provide ammunition for critics of government waste.
The administration has released details of about $134 million in contracts, a fraction of the hundreds of millions of dollars it has spent so far. BP has reimbursed the U.S. $390 million, company spokesman Tom Mueller said. The government sent BP a new invoice for $128.5 million last week.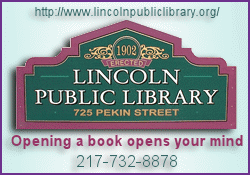 The White House is still deciding whether it will bill BP for spill-related trips by Obama and his wife, Michelle, to the Gulf, including the president's flights aboard Air Force One, which can cost tens of thousands of dollars each.
The contracts the government has disclosed so far include at least $5.8 million for helicopter services, $3.2 million for hotel rooms, $1.4 million for boat charters, $33,000 for oil-measuring devices aboard ships, $441,621 for cellular and satellite phone services, $25,087 for toilets, $23,217 for laundry services and $109,735 for refrigerators and freezers.
Yet the government's new contracting data includes errors and vague entries that make it difficult to identify wasteful spending. It spent $52,000 on a boat charter described merely as "marine charter for things," with no further explanation. A separate $90,000 contract for a single 70-pound anchor is listed incorrectly; the contractor told the AP it actually supplied hundreds of anchors.
A White House spokesman, Ben LaBolt, declined to comment on the contracts.
Among all the contracts, perhaps none is more striking than the Coast Guard's decision to pay $9,000 per month for two months to John Brooks Rice of New Orleans, an on-call worker for the Federal Emergency Management Agency, under a no-bid contract to monitor media coverage from late May through July.
Rice told the AP that he compiled print and video news stories and offered his subjective appraisal of the tone of the coverage. "From reading and watching the media I would create reports," he said. "I reported either positive coverage, negative coverage, misinformation coverage."
The Coast Guard provided the AP with a copy of two of Rice's printouts of news stories but didn't respond to a request for copies of his reports rating the tone of news stories. Rice said he had already deleted them. The AP requested copies of all Rice's reports under the Freedom of Information Act but hasn't received them.
The Coast Guard expects BP to reimburse the $18,000, Coast Guard spokesman Capt. Ron LaBrec said.
The Coast Guard said it didn't ask for competitive bids because it urgently needed the work done. In the newly released federal data, the government didn't disclose Rice's name, instead misidentifying him as "miscellaneous foreign contractors."
Such contracts have caused problems for the government in the past. The Obama administration abandoned a $1.5 million contract in August 2009 with a public relations firm, Washington-based Rendon Group, that assessed work by journalists for the Defense Department before embedding them with troops in Afghanistan. And the Clinton administration in 2005 ordered Energy Department officials to cancel a $46,500 contract with a consulting company, Carma International, that ranked reporters who covered the agency, a practice that the White House concluded was "unacceptable and will not be tolerated."
Rice said he wasn't on duty for FEMA or drawing a government salary when he worked for the Coast Guard. He monitored news coverage for FEMA during the Hurricane Katrina disaster, and a former FEMA co-worker recommended him for the Coast Guard contract, he said.
The head of a public relations firm in Baton Rouge, La., John T. Rice of Common Sense Communications, questioned the wisdom of the government spending $18,000 to track coverage of the spill, particularly in the Internet age when stories can be monitored easily online.
"In our neck of the woods, if you can land a $2,000 to $4,000 retainer with somebody, that would be considered really good," said Rice, who isn't related to the Rice hired by the Coast Guard. Rice said an $18,000 contract could also include focus groups and a marketing plan, not just tracking and evaluating coverage.
Under another federal contract, the Interior Department hired videographer Bob Boccaccio of Boccaccio Productions in Baton Rouge to shoot video of inspectors aboard an offshore drilling rig to distribute to news organizations. Boccaccio confirmed he was hired but declined to provide details.
The Interior Department said it hired Boccaccio amid concerns about safety, scheduling and permitting after network camera crews asked to accompany inspectors offshore to film them. The contract authorized payment of up to $15,000; Boccaccio, who traveled to the rig with the government inspector, billed the government $10,000. The AP typically pays a one-person crew about $1,000 per day. The government said it hasn't decided yet whether to ask BP to pay for it.