Household electronics recycling collection Oct. 2

Send a link to a friend
[September 14, 2010] The Logan County Joint Solid Waste Agency is pleased to announce a new partnership with Vintage Tech Recyclers to collect and dispose of electronic equipment. As a result, the waste agency will sponsor a household electronics recycling collection on Oct. 2 for Logan County residents. The collection will run from 9 a.m. till noon at the Logan County Fairgrounds.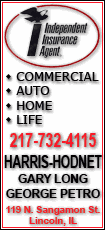 Recyclers should enter the fairgrounds using the Main Gate entrance from Postville Drive. A $5 fee per household will be collected at the time of disposal to assist in covering expenses for the collection.

Vintage Tech Recyclers, located in Romeoville, provides electronic recycling that meets both environmental and security standards of the industry.

The following working and non-working electronic items will be accepted:
Computer equipment, including laptop and desktop personal computers; hard drives; monitors; keyboards; printers; scanners; CD-ROM, DVD, Zip and tape drives; and cords and cables.

Entertainment equipment, including TVs; radios; stereos and game systems; VCR, DVD and CD players; and camera equipment.

Small business equipment, including phones, pagers, copiers, fax machines, typewriters, calculators and personal organizers.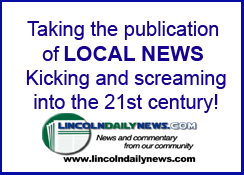 Small household appliances such as humidifiers, microwaves, food processors and other countertop items will no longer be accepted.
Area businesses should contact the Logan County Joint Solid Waste Agency for additional information on the commercial recycling programs of Vintage Tech Recyclers.
The disposal of personal computers and other consumer electronics has become problematic for individual households and businesses. Also known as e-waste, computers and other consumer electronics are the fastest growing portion of the waste stream, raising environmental concerns over the sheer volume and potential toxicity.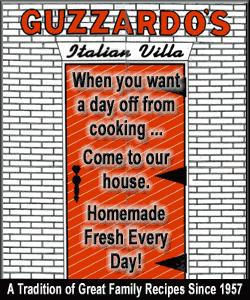 Computers and other electronic equipment can contain significant quantities of hazardous materials such as lead, mercury, cadmium, chromium, lithium, nickel and zinc. The potential exists for serious health and environmental consequences if electronic equipment is not properly handled and disposed of.

Logan County residents are encouraged to take advantage of this opportunity to properly dispose of obsolete or non-working electronic items.

If you have questions regarding the electronics recycling collection, contact Mitzi Rohlfs, Logan County Joint Solid Waste Agency coordinator, at 732-9636 or visit www.co.logan.il.us and select

"Joint Solid Waste Agency."

[Text from file received from the Logan County Joint Solid Waste Agency]