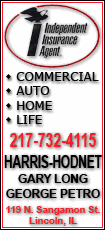 A new WHO report found that 358,000 women died during pregnancy or childbirth in 2008, mostly in poor countries of sub-Saharan Africa and South Asia.
As recently as April the Partnership for Maternal, Newborn and Child Health, a global alliance hosted by the World Health Organization, had estimated that maternal deaths worldwide could still be as high as 500,000.
The latest figure shows a drop of about one third compared with 546,000 deaths in 1990, the global body said.
Dr. Flavia Bustreo, director of the Partnership for Maternal, Newborn and Child Health, said researchers had revised their earlier estimates after closer scrutiny of figures provided by WHO member states.
"All of these numbers are bound with a lot of uncertainty," she said, noting that in many developing countries births and deaths aren't officially recorded, meaning reliable figures are difficult to come by.
About 57 percent of maternal deaths occur in sub-Saharan Africa and 30 percent in South Asia. Five percent of maternal deaths happen in rich countries, WHO said.
Women in developing countries are 36 times more likely to die from a pregnancy-related cause during their lifetime than their counterparts in developed countries.