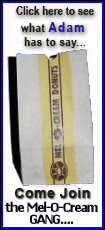 "So far this year, Illinois has added more than 37,000 jobs and reported declining or steady unemployment rates for eight consecutive months," IDES Director Maureen O'Donnell said. "This encouraging long-term trend might not yet be felt at the neighborhood level for many people. Continuing to create jobs, retrain workers and encourage investment offers the best plan to break free from this stubborn national recession."

Private-sector job growth remained almost unchanged in August -- down 200. Declines in government-related jobs and census positions combined to lower the Illinois nonfarm payroll by 4,200. Slight up-and-down movement in monthly job numbers and unemployment rates is to be expected during a prolonged national recession.

Through June of this year, Illinois added jobs for six consecutive months for the first time since April 2006. Prior to this six-month trend, Illinois reported job losses for 20 consecutive months, dating to April 2008.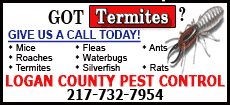 So far this year, Illinois outpaces the nation in adding manufacturing jobs, with 1.8 percent for the state, compared with 1.3 nationally. Illinois has added 37,600 private-sector jobs so far this year. Job sectors leading this growth trend are professional and business services, up 19,000; manufacturing, up 10,200; leisure and hospitality, up 7,200; and educational and health services, up 7,100.
In August, the national unemployment rate went up 0.1 point to 9.6 percent. The nation's payroll employment declined by 54,000 positions. As in Illinois, the expiration of 14,000 temporary census positions outpaced the 67,000 jobs added in the private sector.
So far this year, the Illinois economy has grown 0.7 percent, the national economy 0.6 percent.
The three-month moving average of Illinois unemployment is down 0.2 point to 10.3 percent in August, the fourth consecutive monthly decline following 41 consecutive monthly increases. Nationally, the three-month moving average declined 0.1 point to 9.5 percent.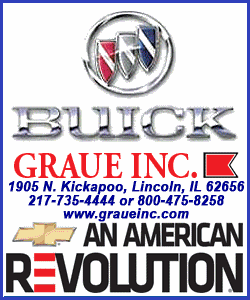 The unemployment rate is not the same measure as those collecting unemployment benefits. The rate identifies those who are out of work and seeking employment. Unemployed workers collecting benefits are counted separately. Individuals who exhaust unemployment insurance benefits or are ineligible still will be reflected in the unemployment rate if they actively seek work.
The IDES administers federally funded employment services and unemployment insurance through its nearly 60 offices, including the Illinois workNet Centers. It also receives federal grants to provide and analyze labor market statistics and information. The IDES supports economic stability by administering unemployment benefits, collecting business contributions to fund those benefits, connecting employers with qualified job-seekers and providing economic information to assist career planning and economic development.
(See tables: "Seasonally Adjusted Unemployment Rates" and "Illinois Seasonally Adjusted Nonfarm Jobs – by Major Industry")
[Text from Illinois Department of Employment Security file received from the Illinois Office of Communication and Information]