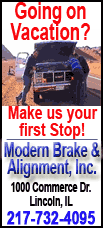 Gov. Pat Quinn joined Illinois legislators in Alton to usher in the era of bullet trains -- so-called for their ability to travel at speeds of up to 110 mph. He called the project an economic boon in a region that has had a rougher time during this recession.


"Investing in (the rail system) can help with our transportation, getting people to and from where they want to go, and do it in a way that is positive for the environment, that reduces emissions and creates good-paying jobs right here in Illinois," Quinn said.


The state has attracted a great deal of investment in the short term because of the stimulus package. The federal Department of Transportation pledged $1.1 billion to upgrade the rail line from Chicago to St. Louis.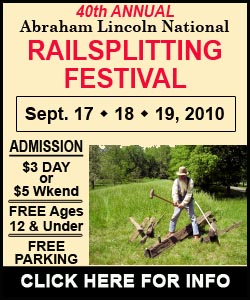 Quinn said passengers will notice the difference -- it will shave about two hours off the trip.

More important for the self-described "jobs governor," who faces a tough November contest against Bloomington Sen. Bill Brady, the project means putting people back to work. The Metro East region where Alton is located has seen 2,600 blue-collar jobs lost in the past year, according to the latest statistics from the Illinois Department of Employment Security.

Its 10.7 percent unemployment rate is slightly higher than the state average. When the project breaks ground, it is expected to create about 900 jobs in construction and increased efficiency.

"This is all about jobs," Quinn said "We've got to summon the energy of our workers. ... They're second to none."

The project is estimated to create about 24,000 jobs statewide when all is said and done.

There are some, including Kristina Rasmussen of the Illinois Policy Institute, who say the project will bring temporary relief to an imaginary problem, only to bring about headaches later.

"Every job that is financed by the federal government is being financed by borrowed money that we are going to have to pay back later," she said. "The problem is the demand for modern railroads is not there, and taxpayers will have to pay for operating costs and expenses down the road."

Quinn, however, is confident that faster railways and increased amenities will mean eager passengers.

"This is going to improve the passenger ridership from about half a million people ... to about four times that amount," he said. "More people will be taking this train because it is quicker, and hopefully they'll have high-speed Internet, so they can do work ... or whatever they want."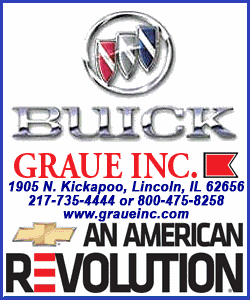 High-speed Internet or not, Rasmussen remains unconvinced of the ridership figures. When the Illinois Policy Institute conducted its own analysis of regional high-speed rail last year, the study estimated that the average Illinoisan will travel on the rails about once every 8.7 years. This would mean that for every monthly St. Louis-to-Chicago commuter, there would be 100 residents who will never ride the train.

"It does not cut time enough to convince people not to take a flight," Rasmussen said.

The federal government will spend nearly $100 million in the opening leg of the corridor, enhancing the rail line between Alton and Lincoln. The project will then make its way to Chicago over the next two years.
[Illinois Statehouse News; By BILL McMORRIS]