Last month the committee gathered all the data that would be needed to project revenues and expenses for the coming year 2011. County agencies and department heads presented their budget requests, past budgets were compared and needs discussed. The past audit, general fund balance and current bank balance were gathered, and rates of change in revenues and expenses were observed.

Now, after a lot of number crunching, the figures are in, and they show that the committee has some difficult work ahead. The next steps to be taken were discussed during a session of the board's "economic think tank," the Tax Reduction Task Force.

Finance chairman Chuck Ruben began with these ominous words: "We're currently using up all the reserves."

Terry Carlton, board chairman, clarified: "For this year we're OK."

Ruben went on to say that as it stands right now, the next budget's revenues and expenses come out $1.3 million in the hole.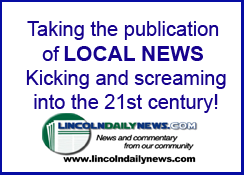 "(With) $387,000 in reserves, you're roughly talking about finding a million dollars," he said. "Quickly going through it, I think I've found about $220,000," he added, "which would leave three-quarter million to find."
Carlton said, "That's where in this committee, I'd say anything's on the table."
The task force has been looking at ways to cut costs in general operations as well as find additional revenue sources.
One of the biggest costs shared by county offices in the courthouse is the phone bill, at $30,000 a year. That cost has been reviewed a couple of times and a new contract negotiated with Verizon a few years ago. It will be looked at again with the idea of reducing the number of lines.
Future plans are to consider Voice over Internet Protocol, known as VoIP, or some other measures.
Ruben gave a running scenario of figures:
Our budget figures called for us to be $678,000 in the red. What we had going in was $851,000 in reserves. That $851,000 in reserves went up to $999,000 when the audit was returned. The difference went down to $614,000 (deficit), which left us with $384,000 in reserves.
Last year's revenues were projected at being $5,777,000. This year's revenues are projected at $5,418,000, almost $350,000 less income.
And, $300,000 more expenses. So, there's a big swing, which leaves us with $1.3 million shortfall, $384,000 in reserves, for a negative ending fund balance of negative $919,000.
There are still a few things that will help this figure, that will be found in the process. Such as there is $150,000 revenues that got left out coming into the year because there was no year-end estimate, which will help that figure.
"There's a few other things -- as much as $250,000 could still be found -- but overall it's going to require some math," Ruben concluded.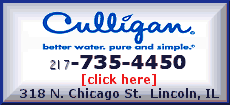 The budget includes the $400,000 tax anticipation warrants.
General government is about $90,000 more than last year; county development is about the same, $9,000 more; public safety (sheriff's department and coroner) is $200,000 more; and judiciary is $50,000 more.
The sheriff's department increase of $200,000, from $2,073,000 to $2,271,000, is seen in $98,000 for cars, union salary increases that were negotiated three years ago, $60,000 deputies' salaries, and the rest in odds and ends, Ruben said. It was noted that the sheriff has been good with turning unused funds back in each year.
The state's attorney is asking for less -- $477,000, down from $481,000 -- and he's projecting to use $45,000 less that would be returned, Ruben said.
The setup now is that contracts for the three county unions come due in different years.
Kevin Bateman has been lobbying to have all union contracts come due the same year. "That way we have one big bargaining chip," he said.
On the revenue side, traffic tickets would be going up and the county would see some of the state police ticket increases, which will net the county an estimated $120,000 a year.
Ruben stipulated that the above projected figures are all part of the first budget draft for fiscal 2011.
One of the primary sources of revenue is from property taxes.
Logan County is under the Property Tax Extension Limitation Law, which limits the amount that property taxes can be raised in any one year. The property taxes are divided among a number of specific accounts. However, if all the levy-supported funds would be fully funded, the county's general operation fund suffers.
Looking back at last year, the overall levy went up by $135,178.
However, everyone receiving a levy asked for their maximum, so funds going to the general fund actually went down by $25,680, Ruben said.
He added: "That $135,000 sounds like a lot, but I know where that $135,000 went: $50,000 to matching tax fund (needed to match state and federal dollars in infrastructure projects) and $100,000 to the bridge fund." He added as a reminder of the past and current relevance: "We'd been giving them $0."
The highway, bridge and health department all had their levy taken or reduced to support the general fund in recent past years.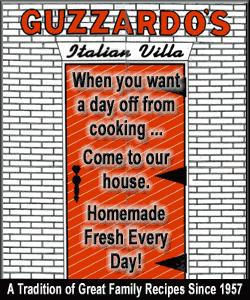 Ruben explained how the 2011 budget is currently set up. If you look at the tax levy as a pie, that pie is the dollars set by the property tax law. Everyone is getting their maximum, except for the general fund.
Again this year, "everyone has asked for the maximum (levy); that's the way we put it in," he said.
Ruben said that the question that the committee would need to decide is: Should we (for lack of better terminology) spread the pain around?
"Take everybody, and say, 'OK, the general fund and everybody is going to take an equal cut.'
"The health department, highway department, senior citizens, Cooperative Extension Service and some others -- those all have a piece of that levy. It's a tough one to do, but that's where your big dollars are."
What measures might the committee take to get a budget that's in the black?
Last year the committee handed the departments a 5 percent cut.
This year some departments handed in their budgets with that 5 percent already off; some brought them in with the 5 percent reinstituted. This makes things uneven.
"So, we've got to get them apples-to-apples first," Ruben said. "But the whole 5 percent (cut last year) was about $120,000."
Carlton agreed that the departments need to be involved in saving money.
One of the ways the departments might find savings would be to implement furlough days during low work times. Those departments that do bring in a savings should get credited.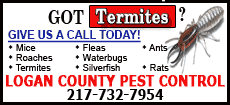 "We need to be able to say to them, 'Here's how you can have some of that back,'" he said. "And if money comes in, raise those budgets. We need to focus on how we give incentives."
Ruben agreed. "Everybody gets a 10 percent cut, but every dollar you turn back in goes on top of your following year," he said.
Ruben and Carlton discussed that the budget can be raised any time during the fiscal year but not lowered.
Entertaining the higher 10 percent cut, Carlton said, "So, that might be the safe game plan."
Ruben said, "Yeah, we want to shoot for low and add back."
Carlton added, "If money comes in."
Ruben said that the best measure of weighing if a department has actually made cutbacks would be to watch the audit when it returns.
"It usually shows under accounting someplace," he said.
He also commented that everybody likes the idea of furlough days because it's easy; nobody gets laid off.
"But, furlough days don't cut any of your benefits, such as health insurance, and those are big costs," he said.
Answering future board member Andy Anderson's question about how the furlough days or layoffs might be handled, Ruben said: "We can't do the hiring and firing for another elected official. We control their budget."
Ruben said it would work out best to leave it up to individual elected officials whether to handle it with furlough days or layoffs.
"That's because everybody's in a different situation," he said. Such as a department with someone retiring might replace them using part-time help, which would save money, he said.
On the revenue side, one significant chunk of money that cannot be budgeted, yet could come in, would be from the Sugar Creek Wind Farm building permit fees. Road plans for that development -- the first of many steps -- have been submitted, passed highway engineer Bret Aukamp and await the state's attorney's review for approval.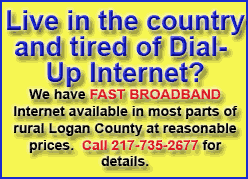 Ruben concluded: "Ten (percent) cut won't come close to doing it, but there are other things we'll look at."
Committeeman Kevin Bateman urged the chairmen to get with department heads immediately "and tell them, 'This is what we're up against.'"
Offering some assurance, Ruben said, "We've started out at a million dollars (down) before and not laid anybody off."
[By JAN YOUNGQUIST]
Past related articles