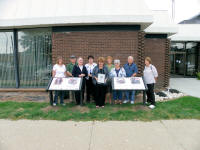 The interactive signs at the Sangamon branch of State Bank were dedicated Saturday morning.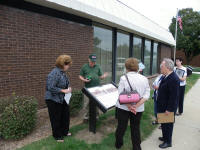 Lincoln historian Paul Beaver talks about the original train depot and hotel, now both gone.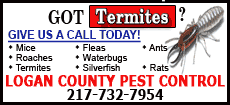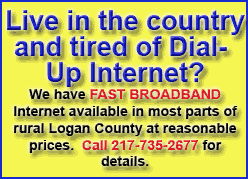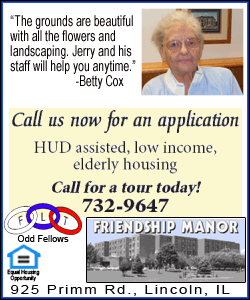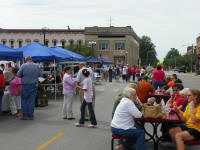 On the square, lunch was a gourmet selection of quality barbecue made by the contestants.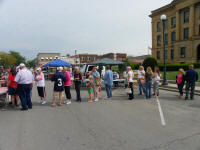 There was a good line to purchase tickets to buy food.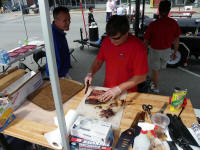 Paring down the fat for a perfect brisket.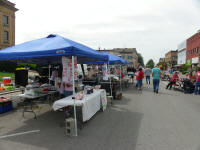 The line of cooks had great smells wafting along the downtown streets.