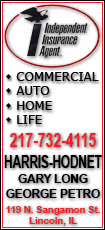 Wheat for December delivery dropped 7.5 cents to $7.3175 a bushel; December corn shed 5 cents to $5.0825 bushel; December oats rose 3 cents to $3.59 a bushel; while soybeans for November delivery jumped 15.5 cents to $10.845 a bushel.
Beef futures dropped while pork prices rose on the Chicago Mercantile Exchange.
October live cattle shed 1.25 cents to 98.15 cents a pound; October feeder cattle fell 1.10 cents to $1.1075 a pound; October lean hogs added 0.82 cent to 78.52 cents a pound; while February pork bellies rose 0.50 cent to $1.0850 a pound.