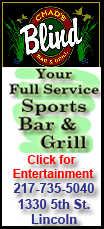 If the Food and Drug Administration approves the engineered fish for human consumption, the agency then will have to decide the label it will carry in grocery stores. According to FDA rules, the fish will not be labeled as genetically modified if the agency decides it has the same material makeup as conventional salmon.
It is still unclear whether the agency will approve the fish, which was created by a Massachusetts company and grows twice as fast as its conventional counterparts. FDA officials reviewed the science of the modified fish Monday and will hold a hearing Tuesday to discuss the labeling issue, which has many food safety and consumer groups concerned.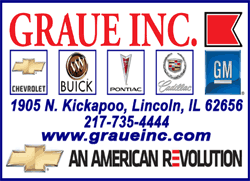 Agency officials have said they believe the makeup of wild Atlantic salmon is essentially the same as genetically engineered salmon, though they have not made a final decision on its approval. A federal advisory committee that convened Monday to discuss the science said more data and testing may be needed to be sure the fish is safe.
Several consumer groups plan to argue Tuesday for more detailed labeling, saying it is the public's right to know. Dr. Michael Hansen, senior scientist at Consumers Union, the publisher of Consumer Reports, says his organization disagrees with the FDA that genetic engineering itself does not constitute a material difference in the two fish.
"It is essential to label a GE animal so that any unexpected effects will be recognized and consumer health protected," he said.
The Atlantic salmon engineered by the Massachusetts company, AquaBounty, has an added a growth hormone from a Chinook salmon that allows the fish to produce growth hormone all year long. The engineers were able to keep the hormone active by using another gene from an eel-like fish called an ocean pout that acts like an on switch for the hormone, which conventional salmon produces only some of the time.
In documents released ahead of the hearing, the FDA agreed with the company, saying there were no biologically relevant differences between the engineered salmon and conventional salmon, and there is a reasonable certainty that no harm will come from its consumption. FDA scientists said Monday there are very few differences between the modified and conventional fish.
If the FDA approves the sale of the salmon, it will be the first time the government allows such modified animals to be marketed for human consumption. AquaBounty submitted its first application for FDA approval in 1995, but the agency did not decide until two years ago to consider applications for genetically engineered animals.
Genetically engineered animals are not clones, which the FDA has already said are safe to eat. Clones are copies of an animal. In GE animals, the DNA has been altered to produce a desirable characteristic.