Coroner urges caution on roads during harvest season

Send a link to a friend
[September 21, 2010] As this fall approaches, Logan County's farmers have started taking to the fields to harvest their crops. While driving, you may encounter farm equipment. It may be a single vehicle, like a combine, or perhaps a tractor with an implement in tow. Farm vehicles must operate on highways in order to move between farms, fields and grain elevators. Just as motorists are entitled to drive their vehicles on public roadways, farmers are legally allowed to operate farm equipment on the same roads.
"Caution, courtesy and special attention to the following tips will ensure the safety of motorists, passengers and operators of slow-moving equipment," said Logan County Coroner Robert Thomas.
Recognize slow-moving vehicles on the road. They come in a variety of shapes and sizes. A good road safety rule is to look for an orange triangle emblem and use caution when you see the triangle, which indicates a slow-moving vehicle.

Know that most farm equipment travels under 25 mph. If you are traveling 60 mph, you cover a football field's length in only a few seconds. To avoid collision, slow your vehicle as soon as you see farm equipment in the road. Be prepared to stop at all times.

Watch for turn signals. Farm equipment doesn't always have brake lights or turn signals, and many farmers use hand signals to show their intentions.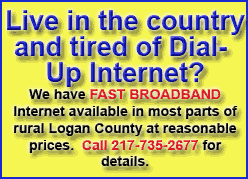 Be aware that farmers with long or broad equipment must sometimes swing wide (like a semi) to make turns. If a tractor swings to the right, don't attempt to pass. It may still be turning left.

Remember that the farmer has an important job. He's not there to inconvenience you. The farmer may be unable to pull off the road due to equipment weight or road shoulder issues. Wait for a safe opportunity to pass.

Give farmers wide berth when passing. Some equipment takes up more than one travel lane. Often there are pieces protruding from the tractor, and the protruding parts can be difficult to see. Pass widely, and return to the driving lane far ahead of the farmer. Do not pass and then slow down or stop directly in front of the farm vehicle. Large equipment can't brake as quickly as a car.

Be courteous, just as you would with any other vehicle on the road. Common sense is the primary factor in travel safety.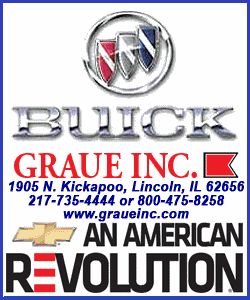 Thomas provides the following tips for farmers using the public roadways:
Make sure all safety lights are clean and working. Replace any worn SMV emblems. Add reflective tape to your equipment: yellow on the sides, orange or red to the rear.

Try not to group pieces of equipment together when traveling on high-traffic roadways. Motorists need time to pass and return to their lane. Space equipment to allow motorists to pass one unit at a time.

Limit movements of equipment during evening, darkness or peak traffic hours.

Keep lights on and flashing, even in the daytime.

Use pilot cars, one in front and one in back, if you are going a considerable distance.
The Logan County coroner's office encourages motorists and farmers to share the roadways in a courteous, common-sense manner. "Doing so," Thomas says, "will help ensure a safe fall harvest for Logan County's farmers and safe travel for motorists."
[Text from file received from the Logan County coroner's office]