Return unused drugs Saturday

Send a link to a friend
[September 22, 2010] Stacy's Family Pharmacy and the Alcohol, Tobacco & Other Drugs Task Force are hosting a drug recycling program on Saturday from 9 a.m. to 1 p.m. Anyone who has unfinished or expired prescription or over-the-counter medications that they don't know what to do with is welcome to drop them off at Stacy's Pharmacy, 709 Woodlawn Road.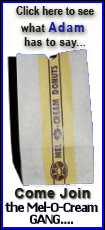 The event is in conjunction with National Drug Take-Back Day, a campaign that aims to educate the public that unused medications can be harmful to the environment and exploited for abuse.

The program is anonymous, though illicit substances such as marijuana or methamphetamines are not part of the initiative. Prescription and over-the-counter medications are accepted.

According to the U.S. Drug Enforcement Agency, many Americans are unaware that medicines languishing in home cabinets are highly susceptible to diversion, misuse and abuse. Studies show that a majority of abused prescription drugs are obtained from family and friends, including from the home medicine cabinet.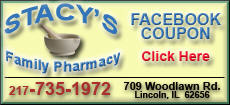 Prescription drugs are being misused and abused at alarming rates throughout the United States. The number of new users of prescription drugs among 12- to 17-year-olds is second only to marijuana, according to a 2008 national survey on drug use and health. In fact, nearly 2,500 youth aged 12-17 abuse a prescription pain reliever each day for the very first time. Three-quarters of people who abuse drugs say they obtained them from friends and relatives. And accidental overdose was the second-leading killer of 35- to 54-year-old adults in the U.S. last year.
Additionally, many Americans do not know how to properly dispose of unused medicines, often flushing them down the toilet or throwing them away -- both potential safety and health hazards.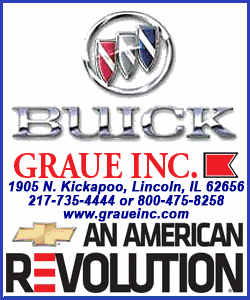 Never flush prescription drugs. Always read specific disposal instructions on the drug label or patient information that accompanies the medication. Before throwing away a container, always scratch out all identifying information on the label to make it unreadable. And never give medications to friends.
The ATOD Task Force is a component of the Healthy Communities Partnership, a collaborative organization comprised of dozens of community agencies. For answers to questions about drug disposal or abuse, please contact the ADOT Task Force at 732-5066 or atod@healthycommunitiespartnership.org.
[Text from file received from Healthy Communities Partnership]