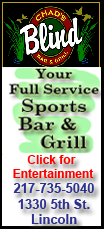 The games, which were to start in little more than a week, were meant to showcase India's emergence as a regional powerhouse. But long delays in getting facilities ready and a long list of scandals have turned them into an embarrassment.
A poll in the Hindustan Times newspaper Thursday showed 68 percent of surveyed New Delhi residents were ashamed of the games, which bring together athletes from the 71 countries and territories of the former British empire and are held every four years. The poll of 523 people had a margin of error of 3 percentage points.
Organizers have struggled with an outbreak of dengue fever, the collapse of a footbridge leading to the main stadium and security fears after the Sunday shooting of two tourists outside one of the city's top attractions. A Muslim militant group took responsibility for the shooting.
Since concerns over the athletes' village -- including excrement in rooms and problems with plumbing, wiring and furnishings -- were raised earlier this week, the organizers and government officials have committed major resources to cleaning it up, the games' chief executive, Mike Hooper, told The Associated Press.
"There has been improvement each day," he said. "There's more to do."
It is unclear when athletes will actually arrive at the village, which is meant to house more than 7,000 athletes and officials, but Hooper said some Australian officials moved in Thursday.
But many national delegations remained concerned.
The New Zealand team announced Thursday it was joining Scotland and Canada in delaying its arrival in New Delhi because of the poor condition of the accommodations. England and Australia have also expressed concern about the village.
"It is tremendously disappointing," New Zealand Olympic Committee President Mike Stanley said, adding that the travel changes would put a strain on preparations for athletes. "We know how hard this must be for athletes and we're continuing to push ... for an urgent resolution."
The Australian government on Thursday said it was sending experts to assess hygienic conditions in the village and has upgraded its travel advice to alert tourists to possible construction "deficiencies" after the bridge collapsed and part of a drop ceiling at a games venue caved in.
Australian media reported that Federal Police officers would travel with the team to provide extra security, while Prime Minister Julia Gillard confirmed only that "We have boosted the number of officials we have in New Delhi and we have others on standby."