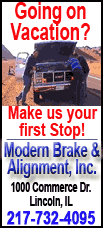 John Bowker homered among three hits as the Pirates won their fifth straight, their longest streak since an identical run in August 2009, and assured the Cardinals of their eighth consecutive series loss to a losing-record opponent. St. Louis has dropped 25 of 37 since it led the NL Central on Aug. 13, including the first two of this three-game series.
Any combination of losses by St. Louis or wins by first-place Cincinnati totaling three will eliminate St. Louis from a division race it led much of the season. Cincinnati lost 13-1 at Milwaukee on Wednesday night.
Morton (2-11), on the brink of having one of the worst seasons by any starter in Pirates' history, hadn't gotten a victory since beating the Cubs 4-2 on May 5 before winning his second in 15 starts.
The right-hander began September with a 10.03 ERA that was the second-worst in modern major league history of any starter with at least 10 decisions, but he's since lowered that to 8.11 by allowing no more than three earned runs in four starts.
This one was his best all season, as Morton worked effectively off his fastball with a sharp-dropping breaking ball. He struck out five and walked one, giving up two hits and four runs. Until this month, he had allowed five earned runs or more in seven of 11 starts.
The Cardinals didn't put up much of a fight in losing the fourth of their last five games in Pittsburgh. The Pirates are within two losses of their first 100-loss season since 2001 yet could finish with a winning record at home -- 41-40 -- by taking three of their final four in PNC Park.
Only one major league team, Tampa Bay in 2006, had a winning record at home while losing 100 games, according to STATS LLC. The Rays were 61-101, 41-40 at home and 20-61 on the road. The Pirates are 38-39 at home and 15-59 on the road, where they play their final seven.