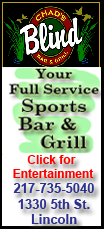 Both players must also repay benefits to become eligible, though the school plans to appeal the length of the suspensions.
In a news release, the NCAA said Burney received $1,333 in benefits while Williams received $1,426 in benefits. The school said Burney must repay $575.19 and Williams must repay $450.67 to charities of their choice.
Both players have sat out the first two games for the winless Tar Heels (0-2), which count toward their suspensions. The status of 10 other players remains in question as North Carolina prepares to travel to Rutgers. Among those players are NFL prospects Marvin Austin -- who has been suspended indefinitely for breaking team rules -- and Robert Quinn on defense, top receiver Greg Little and tailback Ryan Houston.
Both Burney and Williams were among six underclassmen who decided to return for their senior seasons instead of entering the NFL draft.
"If and when they come back, they'll certainly be welcome additions," coach Butch Davis said during his radio show Wednesday night. "They're good kids, and certainly you would love to (expedite) a lot of these other things and try to get some kind of resolution as quick as possible, but it's good to kind of get some clarity at least on those two young men."
The NCAA visited Chapel Hill in July focused on whether Austin and Little received improper benefits from agents, but that probe expanded to include possible academic misconduct involving a tutor last month.
Athletic director Dick Baddour called the length of the suspensions "unduly harsh" and hopes to have an appeal heard by next week.
"The timeliness is important and I'm sure the NCAA will work with us to help us get a response as soon as possible," Baddour said.
In a news release, the school said the benefits included trips to California, Atlanta and Las Vegas for Burney, and two trips to California for Williams. Most of the benefits associated with Burney came from someone who the NCAA said qualifies as an agent, while most of Williams' benefits were violations of a rule preventing athletes from receiving "preferential treatment."
A person familiar with the situation told The Associated Press that the person who qualified as an agent in Burney's case is Chris Hawkins. The former North Carolina and Marshall defensive back paid $1,000 for the jersey of Georgia receiver A.J. Green in a transaction that led to Green's recent four-game suspension. The person spoke to the AP on condition of anonymity because the NCAA probe is ongoing.
Page Pate, an Atlanta-based attorney representing Hawkins in a pending drug case, said in an e-mail he had not discussed the issue with his client and had no comment.