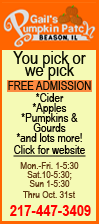 The White Sox got to Oakland's short-handed bullpen, scoring twice against Brad Ziegler (3-5). The right-hander hadn't given up a run in his previous 12 appearances.
Juan Pierre stole his majors-leading 60th base with a steal of home in the eighth to make it 3-2. Pierre moved into 30th place on the all-time steals list with 519 and into second on Chicago's career single-season list.
Matt Thornton (4-4) pitched 1 2-3 innings for the win. Chris Sale recorded the final out for his third save in as many tries, striking out pinch-hitter Steve Tolleson to end it with runners on first and second.
Oakland's Chris Carter hit his first career home run.
White Sox slugger Manny Ramirez was a late, healthy scratch. It wasn't known Ramirez was out until he didn't come up to bat in the fifth spot in the second inning. Dayan Viciedo, who replaced Ramirez in the lineup, hit an RBI single in the seventh.
The White Sox won for only the third time in their past 15 games. Chicago snapped its longest September skid since dropping nine straight games from Sept. 14-23, 1976.
Oakland was an out away from its first sweep of the White Sox since Aug. 14-16, 2007. The White Sox avoided being swept in a third straight series for the first time since Aug. 19-28, 1991, by Detroit, Cleveland and Kansas City.
The White Sox were eliminated from AL Central contention Tuesday night with a 7-2 loss, which clinched the division for the Minnesota Twins.
On a day four of Oakland's top relievers weren't available, Brett Anderson went 6 2-3 innings. He allowed one run on six hits, struck out one and walked one. Ziegler hasn't converted a save in four chances this year.
The A's added an unearned insurance run in the seventh, taking advantage of a wild throw past first by second baseman Brent Lillibridge.
White Sox starter Edwin Jackson's winless stretch reached four starts since a victory at Cleveland on Aug. 31. Chicago's starters are 0-9 over their past 17 games.