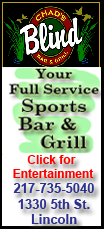 NASCAR also fined crew chief Shane Wilson $150,000, and suspended him for the next six Sprint Cup races. Car chief Chad Haney was also suspended six races, and team owner Richard Childress was docked 150 owner points. The team plans to appeal the penalty.
Bowyer was permitted to keep Sunday's victory at New Hampshire -- NASCAR does not typically strip wins and an official said the Richard Childress Racing team probably was punished enough.
"We don't consider taking away the win," NASCAR vice president of competition Robin Pemberton said. "If you ask some, they would consider a 150-point penalty with only nine races to go in the Chase a pretty hefty penalty."
With Sunday's win in the opening race of the Chase, Bowyer vaulted from 12th to second in the standings. The penalty drops him back to last place, 185 points behind leader Denny Hamlin.
NASCAR said the No. 33 Chevrolet from Sunday's race had been altered and did not meet its strict specifications. Neither Pemberton or Sprint Cup director John Darby would specifically address the infraction, citing RCR's right to appeal the penalty.
Darby, however, said the issue revolved around how the team had set up the body of the car.
Childress said in a statement that the penalty was handed down because the car was out of tolerance "less than 1/16 of an inch."
"We feel certain that the cause of the car being out of tolerance by sixty thousandths of an inch, less than 1/16 of an inch, happened as a result of the wrecker hitting the rear bumper when it pushed the car into winner's circle," Childress said.
"The rear bumper was also hit on the cool down lap by other drivers congratulating Clint on his victory. That's the only logical way that the left-rear of the car was found to be high at the tech center. We will appeal NASCAR's ruling and take it all the way to the NASCAR commissioner for a final ruling, if need be."
Bowyer's car passed its initial inspection at New Hampshire on Sunday, but was taken by NASCAR back to its North Carolina research and development center for a more thorough examination. It was there that NASCAR found the rear end of the car had been manipulated.
The development came a day after NASCAR called in RCR officials to warn them that Bowyer's Chase-clinching car from the Sept. 11 race at Richmond had nearly failed inspection because its back end was very close to the mandated limits. Pemberton said that earlier warning played a part in the punishment.
Although the issues on the car at Richmond and the car at New Hampshire were not exactly the same, the infractions were in the same area of the car. Childress said his team had addressed NASCAR's issues before Sunday's race.