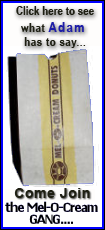 Agent Neil Schwartz said he heard from multiple general managers, whom he declined to identify, that the Chargers were asking for "wholly unreasonable" compensation for Jackson, a Pro Bowl player who had two straight 1,000-yard seasons. Schwartz said another GM told him that Chargers general manager A.J. Smith seemed to be "squatting" on Jackson.
"Archie Manning had it right about this organization," Schwartz said.
He was referring to when Manning had agent Tom Condon contact the Chargers days before the 2004 draft to ask that the team not take his son, Eli, with the first pick. Smith did anyway, then swapped Manning's rights to the New York Giants for the rights to Philip Rivers and several draft picks.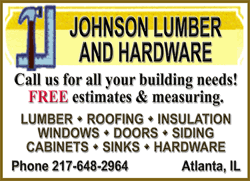 "Multiple teams have told me that they can't get a deal done with A.J. and some of the teams have referred to A.J. as 'The Lord of No Rings,' " Schwartz said. "That's how they characterized him."
North County Times columnist Jay Paris dubbed Smith "The Lord of No Rings" after Eli Manning and Ben Roethlisberger, the other members of the Big Three QBs of the 2004 draft class, led their teams to Super Bowl victories. Rivers and Smith have yet to make it to a Super Bowl.
Smith, who has a history of hardball dealings with players, didn't return a call seeking comment.
Schwartz said the legal language with one team was already drawn up and ready for Jackson to read and sign. That was a one-year deal with an option, with an average salary of more than $9 million. Schwartz declined to identify that team. It was widely reported that the Minnesota Vikings were a major suitor.
Under terms of a deal arranged by the NFL and the players' union, Jackson had to sign a new contract by 4 p.m. EDT Wednesday in order to play for a new team in Week 5. Now, he'll have to finish serving the remainder of his three-game suspension for violating the NFL's substance abuse policy -- he pleaded guilty in February to his second DUI since 2006 -- and serve a three-game suspension on the roster exempt list if he does sign.
Had a deal been done before the deadline, Jackson would have been placed on the Commissioner Exempt list for three games, retroactive to Game 2. That essentially would have rolled six games worth of suspensions into four games.
Those suspensions seem to be moot because Schwartz said it's unlikely Jackson will play this season under terms of the team's contract tender.
"Not now, not ever," Schwartz said. "Again, it's up to the Chargers. He's got nothing with Norv Turner. He loves the city of San Diego. He loves catching the ball from Philip Rivers."
Said Rivers: "I wish him all the best. I'd love to get the opportunity to throw to him again but if that's not the case, I want it to work out for him."
Turner declined comment.
"It's been the same since we started camp. We get the guys ready who are here," the coach said.
Jackson's original five-year contract expired after last season. But because this is an uncapped year, he would have needed six seasons to become an unrestricted free agent.