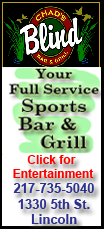 Setting his roster was not fun for the 56-year-old coach, who hadn't made cuts in nearly 30 years. Auriemma wasn't directly making the decisions -- that task fell to the U.S. basketball selection committee -- but he still felt a huge emotional burden as the roster was trimmed from 17 players to 12 over the last five days.
"Going through it was not something I enjoyed or want to do again," he said. "I think it affected me and the way I approached my team for two weeks because I knew it was going to happen."
The UConn coach had to let his former star point guard Renee Montgomery go, and then 2008 Olympians Kara Lawson and Seimone Augustus became the final two cuts.
"I don't think I've had to go through where someone got cut in 35 years," he said. "I don't even know what you're supposed to say, how you're supposed to handle it. It's never easy. In this case it's even more difficult because the time and effort that everyone put in."
Auriemma thinks he last made cuts while coaching high school boys basketball at his alma-mater Bishop Kenrick in Norrinston, Pa. from 1979-81.
"It's really been a trying time for the coaching staff," Auriemma said. "We live with these players. They've given us everything we've asked. Then you have to send two of them home. It's the most unpleasant part of the job. Now that it's over and now that the games are coming here we're focused to that."
The U.S. will open group play on Thursday against Greece, which is making its first appearance in the world championship.
The Americans, who haven't gone consecutive worlds without winning a gold medal since 1971-75, haven't had much time as a team to prepare for the tournament. Wednesday marked the first day that the entire group practiced together because of the WNBA playoffs.
Sue Bird and Swin Cash led the Seattle Storm past Angel McCoughtry and the Atlanta Dream for the WNBA title last week. All three arrived in the Czech Republic on Tuesday.
"It definitely isn't something I'm used to," Auriemma said. "We've had our group together for one day and trying to get everything in place. I'm just excited to get this underway."
Auriemma is already familiar with half his squad. Six players, including current senior Maya Moore, have been coached by him at Connecticut.
"The familiarity helps in that they know the system, but getting used to playing with each other on the court takes time," he said.
Moore joined Candace Parker (2006) and Chamique Holdsclaw (1998) as the only collegians to play for the U.S. at this tournament in the past 12 years.