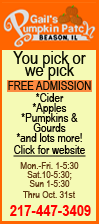 LC (6-1-2) lost to non-region opponent Jefferson College (4-4) by the score of 4-2 on Wednesday.
Coach Ben Massena summed up the game:
"We started the game very flat and let a dangerous team get a few chances and they scored off their first two shots of the game. We came out very slow today, and they are a very good team who have played five of the top 10 teams in the nation. I think we took them a bit lightly because of their record. However, they were playing the best teams in the nation so their record did not reflect the type of team they had.
"At halftime we changed a few things and came out like we usually play and scored two quick goals in the first eight minutes to bring the score back to 2-2. It was what we had asked them to do and the momentum was with us.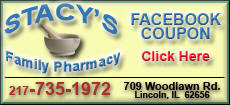 "We gave up an easy counter and they earned a corner in which we scored an own goal, bringing the score to 3-2.
"The guys continued to fight and had several great chances to capitalize, but we couldn't find the back of the net again. The fourth and last goal came from a counterattack when we were pressing for a goal.
"Hopefully, we learned a lot about who we are as a team today and that we bounce back from such a loss."
Lincoln takes on St. Louis Community College-Florissant Valley on Sunday at Lincoln's field.
___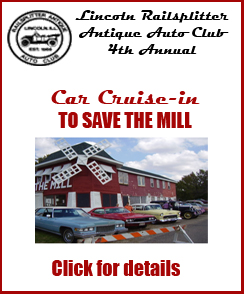 Lincoln College women's soccer team (1-8) lost to Parkland College (8-1) by a score of 8-0 on Wednesday.
___
Lincoln College women's golf team finished in second place at the Illinois College invitational on Wednesday.
Ellen Turner placed fourth with a 101.
LC scores:
Alex Turner, 109

Emily Cearlock, 110

Kim Lange, 130
___
Online: Lincoln College men's soccer
Online: Lincoln College women's soccer
Online: Lincoln College women's golf
[Text from file received from Kirk Whiteman, Lincoln College]