Celebrate Family Day on Monday

Send a link to a friend
[September 23, 2010] Created by The National Center on Addiction and Substance Abuse in 2001, Family Day is a national movement that reminds parents about the importance of parental engagement in their children's lives and encourages parents that having frequent family dinners with their children is an effective way to prevent them from abusing substances.
Research by the Center on Addiction and Substance Abuse at Columbia University consistently finds that children who have frequent family dinners:
Are at a lower risk for substance abuse compared with teens who dine with their families infrequently.

Are less likely to have friends who use illicit drugs or abuse prescription drugs.

Are likely to get better grades in school.
This is compared with children who have infrequent family dinners (less than three per week). They are:
Twice as likely to use marijuana.

Twice as likely to use tobacco.

More than 1 1/2 times likelier to use alcohol.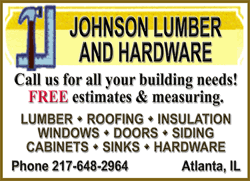 It is never too early to start the tradition of regular family dinners with your children. Make dinnertime special by turning off the TV and not answering the phone during mealtime.
Research from the Center on Addiction and Substance Abuse shows that teens are at a greater risk of substance abuse as they move from middle school to high school. It's especially important for you to stay involved in your children's lives during this time. Dinner is one way to make this happen during these potentially vulnerable years.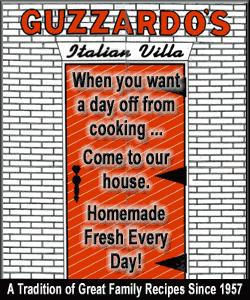 Whether you're cooking a gourmet meal or ordering from your favorite take-out place, know that the food isn't as important as You! To download a free kit that includes menu cards, placemats and recipes that you can use, visit http://casafamilyday.org/familyday/.
The Logan County Alcohol, Tobacco and Other Drugs Task Force first promoted Family Day in 2008 and has continued to promote it in Logan County. The ATOD Task Force thanks Lincoln IGA, Domino's Pizza and Guzzardo's for partnering with them by helping to distribute fliers to spread the word about Family Day.
[Text from file received from Camille Springer, Logan County community prevention coordinator, Chestnut Health Systems]