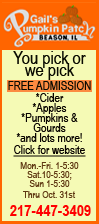 The cut amounts to about 840 jobs out of 28,000 worldwide, and follows rounds of layoffs in 2008 and in 2007, when the company had about 41,000 employees globally.
The company says the jobs will be eliminated over the next six months, and the cuts could be spread across all its businesses and geographic locations, spokeswoman Sonia Choi said Thursday.
"The ultimate goal of the initiative is not only to reduce costs but also to create an organization that is more agile," she said.
Choi said the reductions were announced Thursday morning in an internal communication sent to all employees worldwide.
Choi said Bristol-Myers executives are still reviewing the entire organization to determine which jobs will be eliminated. She declined to provide further details.
The New York-based biopharmaceutical company sells medicines including blockbuster blood thinner Plavix, the world's second-best-selling drug. Plavix, which Bristol sells in partnership with France's Sanofi-Aventis SA, loses patent protection in 2012. Bristol's $6.1 billion a year in revenue from the drug will then rapidly plunge.
Like the rest of the major pharmaceutical companies, Bristol-Myers has been tightening its belt for the past several years, shedding jobs, and outsourcing manufacturing and even patient studies of new drugs, and reducing other costs ahead of what's been dubbed the "patent cliff." Starting next year, most of the top drugmakers will have at least some of their blockbuster drugs lose patent protection, and cheaper generic versions will grab most of those sales.