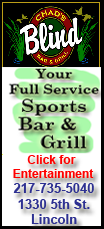 The source spoke on condition of anonymity Thursday night because the surprising move by new team owner Joe Lacob likely won't be announced until the start of the Warriors' training camp next week.
The 70-year-old Nelson has a record 1,335 victories in 31 seasons coaching Milwaukee, Golden State, New York and Dallas. The former Boston forward won five championships largely as a sixth man with the Celtics, but he has never led a team to a title or even reached the NBA finals.
He passed Lenny Wilkens' NBA record of 1,332 wins on April 7, near the close of the fourth season in his second stint with the Warriors. Golden State finished 26-56 last season.
The source wasn't certain whether Nelson technically would resign or be fired, but the sometimes-litigious coach is expected to be paid the full $6 million he's owed for the final year of his contract.
ESPN.com first reported Nelson's departure. Assistant coach Keith Smart, the former player and Cleveland head coach long considered Nelson's heir apparent in Oakland, is expected to succeed Nelson.
Nelson and general manager Larry Riley didn't immediately return phone calls seeking comment. Riley was Nelson's assistant coach until the 2008-09 season, when he took over personnel decisions while the Warriors phased out top basketball executive Chris Mullin.
The Warriors waited until the final days before camp to make a major change under new owners Lacob and Peter Guber, who bought the club for a record $450 million in July from Chris Cohan, the long-reviled owner who's blamed by Bay Area fans for the franchise's absence from the playoffs in 15 of the past 16 seasons.
Nelson was hailed when Mullin hired his former coach to return to Golden State in 2006, and Nelson immediately led the Warriors into the postseason, where the eighth-seeded club upset the top-seeded Dallas Mavericks in 2007. Golden State then won 48 games but barely missed the playoffs after the 2007-08 season.
Golden State won just 55 games over the past two seasons while dismantling the core of the 2007 and 2008 teams led by Baron Davis and Stephen Jackson. Nelson was criticized for sticking with his style of run-and-run offense and little defense, while some young players got extensive minutes and others never got off the bench.