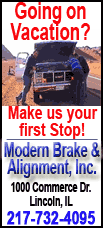 Bautista hit his major league-leading 50th home run, connecting off Felix Hernandez and sending the Toronto Blue Jays over the Seattle Mariners 1-0 on Thursday.
Seattle's Ichiro Suzuki also became the first player with 10 straight 200-hit seasons, breaking his own record with a fifth-inning single.
"We got to see some things happen today that I've never seen before," Blue Jays manager Cito Gaston said. "It's a day I'll always remember."
Bautista became the 26th player in baseball history to reach the 50-home run mark with a first-inning drive off Hernandez (12-12).
"It's really a big honor to be put in that elite group of hitters," Bautista said. "To tell you the truth, I really haven't let it sink in yet, I haven't thought about it too much. Once I do that, then I'll probably have more feelings to describe. Right now I'm really honored and happy."
After fouling back a 2-0 pitch, Bautista hammered the next one into the left-field bullpen.
"That's what happens when you get behind in the count," Hernandez said.
All 50 of Bautista's homers have been to left or left center. He exchanged hugs and fist bumps with his teammates before coming out of the dugout for a curtain call and trying to get the attention of his parents, who were in the crowd.
"I tried to wave at them," Bautista said. "Everybody was standing up so I don't think they could see me."
The homer was Bautista's major league-high 31st at home this season, breaking Carlos Delgado's team record set in 2000.
Prince Fielder (50) and Alex Rodriguez (54) were the last players to hit 50 homers, both in 2007.
"It's obviously a pretty historic game," Blue Jays outfielder Vernon Wells said. "Ichiro is the pretty much the staple of consistency for what he's able to do year in and year out. For Jose, it's pretty neat to watch one of your teammates hit 50 home runs in a season."
Suzuki struck out in the first, doubled to left in the third and collected his 200th hit when he lined to center on the first pitch he saw from Shawn Hill (1-2) in the fifth.
In a difficult season for the Mariners, Suzuki wasn't sure how his teammates would react. They came to the top step of the dugout to applaud him, and he responded by stepping off to tip his cap as the crowd of 12,590 gave him a standing ovation.
"After I accomplished 200 hits and I looked to the dugout, everyone was celebrating, everyone was very happy. They were showing congratulatory feelings," Suzuki said through a translator. "That's when I finally felt I could express my feelings in a good way and say I'm happy for what I've achieved."