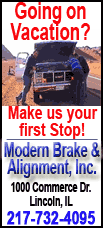 The two quarterbacks who will be in the spotlight in Saturday's showdown between No. 10 Arkansas and top-ranked Alabama don't have a lot in common on the field.
Mallett guides the Razorbacks (3-0) by directing lasers at his receivers in an offense that centers on him. McElroy has the luxury of two dynamic running backs, one of them with a Heisman Trophy, and can use his arm sparingly.
"I think Ryan is asked to do a little bit more. From a repetition standpoint, he throws the ball upward of around 45 or 50 times a game," McElroy said. "He puts up huge numbers. Fortunately for me, I have a lot of weapons at my disposal. The fact that we do have such a capable running game means I am not asked to do as much."
Mallett leads the nation with 360.3 passing yards per game. He's thrown for at least 200 yards in 13 straight games and set school records with his 3,624 yards and 30 touchdowns last season. But the Hogs also went 0-4 in SEC road games.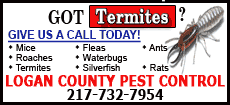 McElroy's biggest numbers are in the win column. He's 17-0 as a starter for Alabama (3-0) and hasn't lost a start since he was in eighth grade, going a perfect 16-0 at Southlake Carroll High School outside Dallas. And while he might have surrendered some attention to eventual Heisman winner Mark Ingram and backfield mate Trent Richardson on the way to the national title a season ago, McElroy's production has picked up this season.
He leads the nation in passing efficiency and has three straight 200-yard games for the first time in his career.
"He's a winner. He's a proven winner," Arkansas coach Bobby Petrino said. "He knows how to take care of the ball. He knows how to make big plays. He executes their offense exactly the way they want him to."
Heading into last year's meeting in Alabama, it was Mallett who got all the pregame publicity. McElroy was a relatively unknown commodity in his first season as a starter. Mallett, who's from Texarkana, Ark., was at least recognizable after his high-profile transfer from Michigan back to his home state.
McElroy took notice.
"I was playing the whole season with a chip on my shoulder," he said. "The fact that Ryan had garnered so much respect, and he and I had started the same number of games in the SEC at that point.
"I have a tremendous amount of respect for him. Obviously he's a great player and he's done great things for Arkansas, and all the respect he's garnered from the media and the players and his peers are well deserved. Hopefully, our defense has a great week in order to contain him."