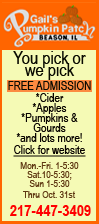 Coach Jared Shaner understood his team's point of view; he felt the pain of the loss as well.

But he still pressed the play button.

"We had several comments. The kids didn't want to see the second half," said Shaner. "But, like we told them, you can't change what happened. You have to learn from it.

"We used it as a teaching tool. Our kids have to understand that you can't fumble twice and throw an interception in the second half of a close game. And this week's game should be similar to last week's. It's a winnable game for us."

Hoping for happy homecoming
The Railers (1-3, 0-3 in the Central State Eight) take on a winless Springfield Southeast team, in what they hope will be a happy homecoming.

This week, though, the stealthiest opponent the Railers might face is themselves. The distractions of homecoming week have forced Shaner to make especially sure his team is focused.
"We've tried our best to keep a normal routine," said Shaner. "We did let them out of practice just a few minutes early (on Wednesday) so the kids could participate in the Wacky Olympics.

"Those kinds of things, with homecoming, are an important part of being a high school student. I understand that. But they can go out and have the most fun on Saturday night with a win on Friday night. So practice needs to be sharp."
Super Stancle
If there was one Railer who didn't object to viewing game film from last week's game, it was probably wideout Darvez Stancle.

Stancle continued a season of highlight reel plays, catching six passes for 157 yards and three touchdowns against Lanphier.

This season, Stancle has 23 catches for 444 yards and five touchdowns -- a pace that will shatter several LCHS receiving records.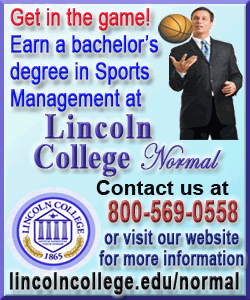 Shaner gave Stancle some of the highest praise a coach can give a player.

"With all due respect to some of our other receivers, Darvez is the best receiver I've ever had," said Shaner. "I don't think people really understand just how good he is, honestly. I mean, we're a running team and he puts up ridiculous numbers. Imagine if he played for a team like Jacksonville or Sacred Heart-Griffin that runs a spread offense.
"When we're out there running a pass play to his side, I feel extremely good about that play's potential."

And why wouldn't he? Last week in crunch time, Stancle turned a shorter route into a 69-yard touchdown to keep Lincoln in the game.

What makes Stancle so good?

"I think, when the ball is in the air, he's got incredible focus," said Shaner. "It just slows down for him. He's not hearing anything, not seeing defenders. He's not worried about anything but the ball. And on top of it all, he's an incredible kid. Hopefully he can keep it up this week."

Kickoff is set for 7 p.m.
[By JUSTIN TIERNEY]
(Justin Tierney's Railer articles)