The 36-year-old Tejada worked the count full against Nick Masset before singling past diving shortstop Orlando Cabrera to bring in Chase Headley and Will Venable. Tejada pumped his fist the entire way to first base, gave an emphatic high-five to coach Rick Renteria and then did the "spotlight," where he raises his right hand over his head and pretends to shine a light on his teammates in the dugout.
His teammates gave the spotlight right back.
"Absolutely," said Chris Young, who made his second start in his return from a strained shoulder. "He deserves it. He's earned it. He's out there on base, he's made it happen. It shows what a team player he is, too. He's trying to deflect the attention to the guys in the dugout. He's awesome."
Tejada was as animated as he's been since coming over from the Baltimore Orioles on July 30.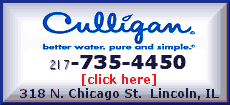 "When you do something good for your team, it's got to be exciting," said Tejada, who has hit safely in 10 of his last 11 games. "I'm really excited because it's the lead. We have only nine games left. We saw San Francisco win earlier, and to come through in that moment was really good for me, and to see all my teammates jumping around is good."
Tejada had three RBIs for the Padres, who took a half-game lead over Atlanta in the wild-card race and remained a half game behind the San Francisco Giants in the NL West.
Cincinnati still needs a combination of three wins or three St. Louis Cardinals losses to clinch its first playoff berth since 1995. Joey Votto missed his third straight start due to a sinus infection. He struck out in the ninth as a pinch-hitter.
The Cardinals beat the Chicago Cubs 7-1. The Giants beat Colorado 2-1 and the Braves lost 8-3 to Washington.
Headley started the winning rally with a one-out single to right against Arthur Rhodes (4-4). Pinch-hitter Nick Hundley walked and was forced on Venable's grounder. Masset came on and walked David Eckstein to load the bases and bring up Tejada.
"That's a great at-bat," Tejada said. "I got the chance to get to 3-2, and be able to get one pitch to hit."
Tejada "is an emotional player," manager Bud Black said. "He's passionate about playing. Loves to play. Like a lot of great players, they thrive on those situations. When the stakes are high, he gives you a very good at-bat."
Said Reds manager Dusty Baker: "With two walks, that really hurt, especially when you have a dangerous hitter, a clutch hitter, like Miguel Tejada up there. It was a situation where Tejada got the best of us there."