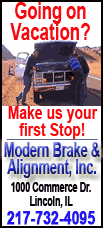 The Angels were mathematically eliminated from postseason contention when Texas beat Oakland 10-3 on Friday night. They will miss the playoffs for the first time since 2006 after three consecutive AL West titles.
Francisco Rodriguez (1-4) took over in the ninth from starter Joel Pineiro and gave up a one-out walk to Juan Pierre, a single to Omar Vizquel and Rios' line drive to center field.
Matt Thornton (5-4) allowed two hits over two scoreless innings for the victory, retiring his final six batters after giving up singles to Peter Bourjos and Howie Kendrick to open the eighth.
Freddy Garcia allowed a run and four hits through six innings, struck out five and walked two in his first start since Sept. 7. The right-hander, who was sidelined because of a stiff back, escaped a bases-loaded jam in the sixth when rookie Hank Conger grounded out after an intentional walk to Hideki Matsui. Garcia came in 15-3 lifetime against the Angels with a 2.45 ERA.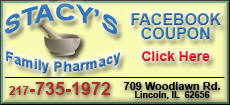 Pineiro allowed a run and four hits over eight innings, striking out two and walking none in his second start off the disabled list. The right-hander got 13 groundball outs through the first five innings and 17 altogether.
The White Sox, who were eliminated from postseason contention with Tuesday's loss at Oakland, tied the score 1-all in the fifth when Konerko ended a nine-pitch at-bat with his 38th home run into the lower seats in the left field corner. He is second in the AL behind Toronto's Jose Bautista, who leads the majors with 52.
Kendrick hit a leadoff triple in the fourth inning for the Angels' first hit and scored on Torii Hunter's single.
Konerko ended an 0-for-18 drought with a second-inning single and was quickly erased on a double-play grounder by Manny Ramirez, who was booed vigorously by the crowd of 41,046 in his return to Southern California. Chicago is 9-12 since acquiring Ramirez on waivers from the Los Angeles Dodgers on Aug. 31.