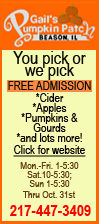 Wainwright joined CC Sabathia and Roy Halladay as baseball's third 20-game winner one season after no big league pitchers accomplished the feat.
Wainwright (20-11) coasted after getting staked a 3-0 lead in the first inning. The right-hander allowed one run on six hits, striking out seven and walking one. He tied Halladay for the NL lead in strikeouts with 213 and lowered his ERA to 2.42, second behind Marlins starter Josh Johnson in the NL. The 28-year-old improved to 19-0 when receiving 4-plus runs a game in support.
Wainwright led the NL with 19 wins last season and became the first Cardinals pitcher to win 20 games since Chris Carpenter went 21-5 in 2005.
The Cardinals temporarily held the Reds' magic number to three in the NL Central. The Cardinals trail the Reds by seven games with nine left. Cincinnati was playing at San Diego on Friday night.
The Cubs got only 3 1-3 innings from starter Tom Gorzelanny (7-9) one day after they went through five relievers in a 13-0 loss to the Giants. Gorzelanny allowed seven runs on seven hits and walked five with four strikeouts. He pitched for the first time since Sept. 1, when he was hit in the hand by a line drive in a win over the Pirates.
Aramis Ramirez homered for the Cubs, who began the final three-game home series of their season with their third loss in four games to fall 15 games under .500. Chicago has scored only three runs in its last four games.
St. Louis has won back-to-back games after losing three straight and improved to 5-8 against the Cubs on the season.
Albert Pujols walked with two outs in the first inning and Matt Holliday extended his hitting streak to 16 games with a single. Then Craig followed with a three-run shot to left on a 3-2 pitch. It was his third homer of the season. Craig was a late addition to the lineup. Craig took Nick Stavinoha's spot in the lineup after Stavinoha was scratched with a jammed right knee.
After Brendan Ryan doubled in the second inning, Wainwright helped his own cause with an RBI double down the left-field line.