The unbeaten Packers and Bears meet in Chicago on Monday night, one day after the winless Vikings and Lions square off in Minnesota. And the first-place Dolphins face the Jets hours after the Patriots and Bills play in New England on Sunday.
Juicy material for Week 3.
"It's never too early to talk about stuff like that," Jets quarterback Mark Sanchez said. "We need to treat this football game like we always do, understand all that's riding on the game, but at the same time, not get caught up in it."
Elsewhere Sunday, it's Atlanta at New Orleans; Dallas at Houston; Pittsburgh at Tampa Bay; Indianapolis at Denver; Tennessee at the New York Giants; Philadelphia at Jacksonville; San Diego at Seattle; Oakland at Arizona; Cleveland at Baltimore; Cincinnati at Carolina; San Francisco at Kansas City; and Washington at St. Louis.
___
Green Bay (2-0) at Chicago (2-0), Monday night
It sure would be nice to see some snow and frozen turf in Soldier Field for the 180th renewal of the NFL's oldest rivalry. Instead of snowflakes, look for a bunch of footballs in the air and lots of points, something expected from the powerful Packers, but not usually envisioned from the Bears.
Green Bay has looked as good as any team thus far, even with a weakened running attack. Chicago's win in Dallas has everyone excited in the Windy City.
The winner takes a stranglehold on the NFC North after Minnesota's early struggles.
"They're playing well," Packers quarterback Aaron Rodgers said. "They made some big additions this offseason: (Julius) Peppers and Chester Taylor. I haven't seen the stats or seen the highlights yet, but it seems to me that Jay Cutler is pretty comfortable in that offense and they're making plays.
"It's always tough to play down in Chicago. They're 2-0, we're 2-0, it's going to be a big game."
Detroit (0-2) at Minnesota (0-2)
Brett Favre has looked his age in two games. His teammates, other than Adrian Peterson, have looked old, too. Maybe it's time to ride Peterson against a weak defense and let the 40-year-old Favre be a passenger.
Minnesota can't afford to slip here and fall into a three-game hole behind the division leader. After their bye next week, the Vikings get the Jets, Cowboys, Packers and Patriots in October.
The Lions have been just good enough to lose close games.
New York Jets (1-1) at Miami (2-0)
Another bad-blood matchup for the Jets. First it was the Ravens, then the Patriots. While we're not hearing words of hatred toward Rex Ryan's bunch from the Dolphins, the Miami-New York rivalry has been as intense as any in the league.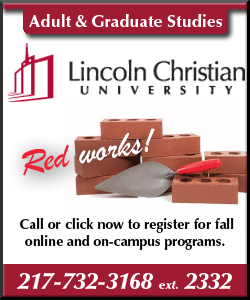 Miami will need to get more from its passing game, which ranks 28th overall, because the Jets excel against the run. Dolphins WR Brandon Marshall doesn't have to worry about CB Darrelle Revis (hamstring), so his matchups with Antonio Cromartie and rookie Kyle Wilson could be pivotal.
Buffalo (0-2) at New England (2-0)
The Bills simply don't beat the Patriots. In the 2009 opener, with Tom Brady returning from missing almost the entire 2008 season with a knee injury, Buffalo blew a late lead and lost. The Patriots' mastery over the Bills is at 13 straight games.
This is an especially bad week to be meeting New England, which was manhandled by the Jets in the second half last Sunday. Plus, Buffalo's awful offense (a league-low 17 points) might not be equipped to victimize the Patriots' struggling D, even with the quarterbacking change from Trent Edwards to Ryan Fitzpatrick.
Atlanta (1-1) at New Orleans (2-0)
Another game with strong divisional implications and one the Falcons might have dreaded with Michael Turner ailing (groin). But Jason Snelling, who filled in pretty well last year when Turner was sidelined, stepped in against the Cardinals with 129 yards rushing, 57 yards receiving and three TDs. Turner is projected to start, but Snelling could see a lot of action.
Atlanta's improved defense, which ranks 10th against the pass and has allowed only 22 points, one behind NFC leader Tampa Bay, needs to be just as stingy against Drew Brees and his prolific receivers. Even without RB Reggie Bush (broken leg), the Saints figure to be formidable with the ball.
Dallas (0-2) at Houston (2-0)
What an opportunity for the Texans to move from the lower rungs of football in the Lone Star State to near the top. Not only would they own pro ball in Texas by beating the Cowboys, but they'd stamp themselves a legitimate candidate for their first playoff berth.
Houston has the offense to hand the reeling Cowboys a third successive loss, although the Texans need to be patient, just as they were in rallying to beat the Redskins last week.
Cowboys owner Jerry Jones doesn't want to contemplate 0-3, and patience rarely has been one of his virtues. He's built what he believes is a Super Bowl contender, and another false step could set off personnel movement within the organization.
Pittsburgh (2-0) at Tampa Bay (2-0)
For those who wondered if the Steelers could go 2-2 before Ben Roethlisberger returns from suspension, well, they are 2-0 using third-stringer Dennis Dixon and fourth-stringer Charlie Batch at quarterback. They bring back Byron Leftwich, who would have opened the season as the starter before damaging his left knee. Leftwich wasn't even on the roster for last weekend's win over Tennessee, but was re-signed Monday and will back up Batch against the Bucs.
Tampa Bay has no such upheaval at QB; second-year player Josh Freeman is developing nicely. That development might take a few hits -- and sacks -- against the latest version of the Steel Curtain, which forced seven turnovers by Tennessee last Sunday.
Indianapolis (1-1) at Denver (1-1)
Where did all those doomsayers go after Houston belted the Colts in the season opener? Perhaps a vintage showing by Peyton Manning and Indy's offense, and a dominant game on defense against the Giants silenced them.