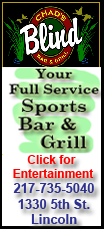 The Wolverines jumped two spots this week after beating Bowling Green 65-21. The Gamecocks dropped eight spots after losing 35-27 at Auburn.
Nevada moved into the rankings for the first time since 1948. The Wolf Pack were No. 25 and are off to a 4-0 start for the first time since 1991, the year before they jumped from I-AA to I-A.
"It's very exciting news," coach Chris Ault told the AP in a telephone interview Sunday. "I'm sure our players will be fired up."
The first month of the season closed with the preseason top three in the rankings unchanged: Alabama is No. 1, followed by Ohio State and Boise State.
The Crimson Tide had its toughest challenge yet Saturday, coming from behind to beat Arkansas 24-20. The road victory helped the Tide gain five first-place votes to 57.
Ohio State, which rolled to a 73-20 victory against Eastern Michigan, received two first-place votes and Boise State, which beat Oregon State 37-24, received one.
The USA Today coaches' poll has the same top three teams.
No. 4 Oregon and No. 5 TCU flip-flopped spots this week. No. 6 Nebraska held its position and No. 7 Florida moved up two heading into its big game at Alabama on Saturday.
No. 8 Oklahoma was followed by Stanford, which jumped seven spots to No. 9, and No. 10 Auburn, which also gained seven spots.
The Cardinal are 4-0 for the first time since 1986 after beating Notre Dame 37-14, and have their best AP ranking since ending the 1992 season at No. 9.
No. 21 Texas dropped 14 spots after a stunningly lopsided 34-12 home loss to UCLA.
West Virginia and Oregon State dropped out of the rankings. No. 23 North Carolina State (4-0), off to its best start since 2002, was the other Wolfpack to move into the poll this week. N.C. State is ranked for the first time since 2003.
As for the Wolf Pack from Reno, Ault, who was inducted into the College Football Hall of Fame in 2002 -- after the second time he stepped down as Nevada coach -- is in his third stint leading his alma mater. The 63-year-old is 210-96-1 in 26 seasons with no plans to leave again anytime soon.
The Wolf Pack have emerged as Boise State's toughest rival in the Western Athletic Conference in recent seasons using an offense Ault invented in 2005.
He put a new spin on the shotgun-spread offense and came up with the pistol. In the pistol, the quarterback lines up in a short shotgun, a few yards behind center, and a tailback lines up behind the quarterback.
With dual-threat quarterback Colin Kaepernick directing the pistol, Nevada has had one of the most potent offenses in the country in recent seasons.