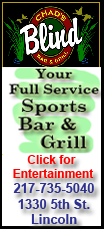 Not to worry.
He had that $10 million right where he wanted it -- in the sand.
Capping off four brilliant days of bunker play, Furyk nearly holed out with his sand wedge at the final hole, then tapped in a 2 1/2-foot putt that clinched a one-stroke win in the Tour Championship and golf's biggest payoff Sunday.
"That was probably the best bunker week of my career," Furyk said, searching for the stat sheet. "I don't know what it was on up-and-downs, but I bet I was probably 80 percent or more."
Eighty percent?
Jim, you're too modest.
Nine times he was in a bunker. Nine times he saved par.
"That's pretty good," Furyk said, revealing a sly grin. "Let's just say I had a lot of confidence."
And a lot of emotion when that gimme putt dropped into the cup.
Normally one of the PGA Tour's more stoic players, Furyk reached down for his ball and let loose with a wild arm swing like he was intent on throwing it into the stands at 100 mph (thankfully, he didn't). Then he pumped both fists and let loose with a scream that was loud enough for all to hear -- especially since there weren't too many fans left on a rain-soaked day at East Lake.
"People go, `God, it looks like he's not even having fun out there,'" Furyk acknowledged. "Trust me, I'm having a blast."
There was no doubt about it Sunday.
"At that point, you can let your guard down," he said. "You can do whatever you want to."
Even with two late bogeys, Furyk closed with an even-par 70 for an 8-under 272 total, holding off Luke Donald for the Tour Championship trophy and an even bigger prize, the FedEx Cup. If it had gone to a playoff, Donald could've won both awards and the monstrous payday that goes with claiming the season-ending playoff.
Donald was watching from the scoring trailer when Furyk knocked his bunker shot right up next to the flag.
"Obviously I had a good chance," the Englishman said, "but Jim made a great up-and-down at the last and deserved the victory."
Furyk said his bunker shot wasn't all that difficult, especially the way he was hitting them out of the sand.
"Considering the situation, it was a tough bunker shot," he said. "But if you take the situation out, the sand is nice and firm, the ball is sitting up perfect and I had plenty of green to work with. You know, it wasn't an overly hard shot. But obviously being able to knock it up there a couple feet for the win and the tournament, it was special."
Even if the points system is a bit hard to understand -- Matt Kuchar, the top seed coming into the tournament, said he never even bothered going through the scenarios that would've allowed him to win the cup even while finishing tied for 25th -- the closing holes provided just the sort of drama the PGA Tour envisioned when it came up with the playoff.
Six players had a chance to claim the $10 million prize over the final hour at East Lake, from Kuchar to Nick Watney all the way down at No. 28. Kuchar's mediocre finish was still good enough to finish second in the playoff for a $3 million bonus.
Going back to the third round, Watney played a stretch of 20 holes at an astonishing 14 under, but a two-hour weather delay sapped his momentum.