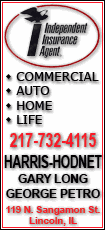 Still sitting there with unblemished records: the surprising Pittsburgh Steelers and Kansas City Chiefs.
Edwards was barred at the start in Miami because of a drunken-driving arrest earlier in the week. He came in at the start of the second quarter and turned a short pass into a 67-yard touchdown in the third quarter as the Jets beat the Miami Dolphins 31-23 on Sunday night.
"The biggest thing I can say about this week is that I really am glad that I have teammates and an organization like the Jets," Edwards said. "They've been very supportive."
Mark Sanchez threw three touchdown passes for the second week in a row, and the Jets forged a three-way tie atop the AFC East with the Dolphins and Patriots. All are 2-1.
Edwards was arrested in Manhattan around 5 a.m. Tuesday and apologized the next day. The Jets decided to suspend him for one quarter. His only other catch was also a big one -- a 20-yarder on third and 10 to keep alive the touchdown drive that put the Jets up 31-23 with 1:55 left. That score came on 1-yard run by LaDainian Tomlinson.
At Tampa Bay, Charlie Batch threw for 186 yards and two long touchdowns to Mike Wallace in his first start in nearly three years, helping the Steelers to a 38-13 win over the Buccaneers.
"This is where we expected to be at this point," Batch said. "I know a lot of people on the outside did not believe that. But for us, we're just taking it one game at a time."
The Steelers improved to 3-0 for the first time since 2007 despite playing without Ben Roethlisberger, who's serving a four-game suspension for violating the NFL's personal conduct policy. Dennis Dixon started the previous two games, but was lost to a knee injury last week. That opened the door for Batch.
"One thing I didn't want to do was be that weak link," Batch said, "to go out there and not be able to provide a spark or put this team in the end zone."
At Kansas City, Matt Cassel's three touchdown passes included a trick play that caught San Francisco completely flat-footed and the Chiefs remained unbeaten with a 31-10 rout of the winless 49ers.
After starting 0-4 a year ago and winning only 10 games the previous three seasons combined, the Chiefs are 3-0 for the first time since 2003.
"It was a great day for the Chiefs," linebacker Derrick Johnson said. "Each win, we're getting more and more confident."
The 49ers' offense, which rolled up 417 yards Monday night against New Orleans, managed only a field goal until the final play from scrimmage.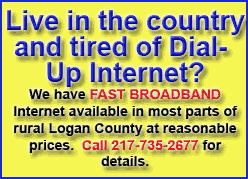 Cassel was 16 for 27 for 250 yards. He connected with Dexter McCluster on a 31-yard run-and-catch and fired a perfect 45-yard strike to a wide-open Dwayne Bowe off a fake end-around.
Cowboys 27, Texans 13
HOUSTON (AP) -- Tony Romo threw two touchdown passes to Roy Williams, Marion Barber ran for another score and Dallas got its first win.
The Cowboys' defense got its first three takeaways of the season and held Houston's top-ranked offense to 340 yards. DeMarcus Ware sacked Matt Schaub three times, and the Dallas secondary limited All-Pro receiver Andre Johnson to four catches for 64 yards.
David Buehler kicked two field goals and the Cowboys (1-2) turned in a dominant performance after starting 0-2 for the first time since 2001.
Arian Foster, the NFL's leading rusher, ran for 106 yards on 17 carries for the Texans (2-1), who were trying for their first 3-0 start.
Eagles 28, Jaguars 3
JACKSONVILLE, Fla. (AP) -- Michael Vick threw three touchdown passes and ran for another score for Philadelphia.
Vick completed 17 of 31 passes for 291 yards, mostly staying in the pocket and picking apart Jacksonville's beleaguered secondary. One of the few times he did run, he broke a tackle, juked another defender and scored from 17 yards out.
Vick found DeSean Jackson for a 61-yard touchdown and hooked up with Jeremy Maclin for two scores. Jackson finished with five catches for 153 yards, Maclin had four receptions for 83 yards, and the Eagles (2-1) improved to 2-0 with Vick as their starter.
The Jaguars are 1-2.
Falcons 27, Saints 24
NEW ORLEANS (AP) -- Matt Bryant did what Garrett Hartley could not, drilling a 46-yard field goal with 1:55 left in overtime to lift Atlanta.
The Saints (2-1) appeared to have a thrilling victory in hand when Drew Brees drove New Orleans deep into Falcons territory to set up a 29-yard field goal in overtime. Instead, Hartley hooked the kick to the left for his third miss this season.
Matt Ryan passed for 228 yards and touchdowns of 13 yards to Tony Gonzalez and 22 yards to Roddy White to give the Falcons (2-1) their second straight win.
Vikings 24, Lions 10
MINNEAPOLIS (AP) -- Adrian Peterson sped around the corner for a career-long 80-yard touchdown run late in the third quarter, spurring Minnesota to its first win of the season.
Brett Favre took all kinds of hard hits in the pocket and threw two interceptions while Minnesota's passing attack frequently misfired, but Peterson picked up the slack with 160 yards on 23 carries. His game-breaking run around right end put Minnesota up 24-10.
The Vikings (1-2) beat the Lions (0-3) at the Metrodome for the 13th straight time. Detroit has lost 22 in a row on the road.
Colts 27, Broncos 13
DENVER (AP) -- Peyton Manning threw for three touchdowns even without Anthony Gonzalez and Pierre Garcon to lead Indianapolis over grieving Denver.
The Broncos (1-2) were playing with heavy hearts following the death of teammate Kenny McKinley.
Kyle Orton threw for a career-best 476 yards on 37-of-57 passing and the Broncos outgained the Colts (2-1) by more than 100 yards. But they failed to get into the end zone on five trips inside the 20, settling for two field goals and turning over the ball on downs three times.
Colts receiver Austin Collie caught 12 passes for 171 yards and two TDs in place of Garcon (hamstring), and Blair White, playing because Gonzalez has a high ankle sprain, caught a TD pass one day after being promoted from the practice squad.