Juan Pierre tripled home the tying run and scored on Vizquel's single in the seventh inning, leading the Chicago White Sox over the Los Angeles Angels 4-3 Sunday.
The White Sox have beaten the Angels seven straight times, their longest winning streak against them since a 10-game stretch in 1983-84.
"Omar's like fine wine. He just gets better with age," Pierre said. "He's fun to be around, he's always professional and he always comes to play every day. It's great just to watch his demeanor and composure, even more than him talking about the game."
"I think he could play another five years if he wanted to. I think people take him for granted, but he's gotten big hits all year for us," he said.
Vizquel, an 11-time Gold Glove winner at shortstop in his 22 seasons, has been used mostly at third base this season due to the presence of shortstop Alexei Ramirez. Vizquel is hitting .323 over his last 60 games, raising his average from .237 to a more respectable .288 in 103 games.
"For a guy that is 43 years old, it's turned out to be a great season for me," Vizquel said. "I'm pretty satisfied about the season I've had, especially after I saw that I wasn't going to have the chance to play too much. I came here with the mindset that I was going to be the utility guy and maybe play twice a week. But it turned out to be a big surprise for everybody -- especially for myself. I've been given the chance to play a lot and things have gone good for me."
Angels starter Jered Weaver (13-12) struck out nine and took over the major league strikeout lead with 229, two more than Seattle's Felix Hernandez.
Weaver finished his home slate for 2010 with a 1.86 ERA in 16 starts, and was not charged with more than three earned runs in any of them. The fans remaining from the crowd of 42,686 gave him a standing ovation when he returned to the dugout for the final time this year. But under the circumstances, he chose not to tip his cap.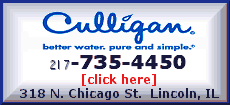 "They've been supportive of me the whole season and they've showed our team support, even in a down year, so I wanted to tip my cap to them and show them my appreciation, obviously," Weaver said. "But I didn't want to show up the other team. So as badly as I wanted to, the game wasn't in the right spot for me to be able to do that. I just wish it could have been a little different walking off the mound."
Tony Pena (5-2) pitched six innings in his second big league start. He allowed three runs, all of them in the first inning.
Matt Thornton relieved Scott Linebrink after a leadoff single in the eighth and got six outs for his seventh save in nine tries.
Weaver (13-12) gave up three earned in 6 2-3 innings without walking a batter. His ERA went from 2.99 to 3.02 with one start remaining -- no Angels starting pitcher has ended a season with at least 20 starts and an ERA under 3.00 since 1992, when Jim Abbott had a 2.77 mark.