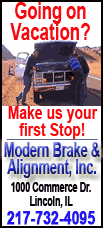 Howard also knows a fourth consecutive NL East title is not the end-all and be-all for these Phillies, who won the 2008 World Series and lost to the New York Yankees in the 2009 edition.
"If you're not here to try to win a championship, you're here for the wrong reasons," said Howard, the 2006 NL MVP. "We feel like we kind of have some unfinished business and have taken the first step to ... trying to right that ship."
At 94-63 with five games remaining, Philadelphia clinched its division and assured itself of home-field advantage throughout the postseason -- the NL won the All-Star Game, remember -- by beating the last-place Washington Nationals 8-0 Monday night behind Roy Halladay's two-hitter and Jayson Werth's four RBIs.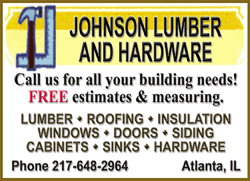 "That's the reason you want to come to a team like this. They know how to do it," said Halladay, who earned his 21st win with his fourth shutout and ninth complete game, all highs in the majors this season. "It's the coolest thing I've been a part of. It's just the start, I think."
That was a prevailing theme as the Phillies engaged in the usual beverage-spraying hijinks: This is great, but we want more.
"There's a bigger picture here," said Werth, who hit his 26th homer and added a single and double. "Now we can put this behind us after we celebrate this tonight. We've got a long way to go. We've got a long road. We know where we want to be. We know what happened last year; we haven't forgot it. We know what's at stake, and we're looking forward to it."
Halladay (21-10) will be on the big stage of the playoffs for the first time in his 13th major league season, having played his entire career with the Toronto Blue Jays before being traded to Philadelphia last winter.
When the Phillies gathered in the visiting clubhouse at Nationals Park, they let Halladay, backup catcher Brian Schneider and bench player Mike Sweeney pop the first champagne corks -- three veterans who never before have been postseason participants.
"I'll never forget that," said Schneider, who used to play for the Nationals. "They waited for us. ... They thought of us and that was awesome."
Halladay recalled watching other teams' celebrations on TV in the past. Now he finally got to take part. He even made a rookie mistake, leaving a set of goggles perched atop the brim of his cap, instead of pulling them down over his eyes.
He hunched over and scrunched up his face when Werth dumped a full bottle of bubbly over him.
"It was very special to have him go out and finish the game," Phillies manager Charlie Manuel said about Halladay. "I know he wanted to be out there."
And it seemed fitting that Halladay would be on the mound for the out that clinched the team's latest division title. Normally rather stoic out there, the 2003 AL Cy Young Award winner punched his glove with his pitching hand after striking out a swinging Danny Espinosa to end the game.
Halladay instantly broke into a big smile, and the Phillies gathered in the middle of the diamond for hugs and high-fives. Thousands of red-clad, white-towel-waving Phillies fans in the announced crowd of 14,309 gave a standing ovation then began their last in a long series of chants of "Let's go, Phillies!"