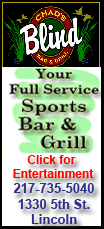 On a U.S. Air Force base, the Heat will be working on defense.
The first practice of Miami's most anticipated season is Tuesday morning at Hurlburt Field in Florida's Panhandle. The Heat arrived Monday night, and Spoelstra quickly made sure his team understood that, much like winning a championship, this training camp will not be easy.
"I know Spo's going to make sure that the first couple days are going to be defense, defense, defense, defense," Heat guard Dwyane Wade said on Monday, sitting alongside new star teammates LeBron James and Chris Bosh. "And it's something that we are excited about, because we want to be not only one of the best defensive teams in the league, but we want to make this team be one of the best defensive teams to play the game. I think we have an opportunity to do it."
The Air Force would be proud.
Seems like no one needs to tell this Heat team to Aim High.
Miami landed at Eglin Air Force Base, about 15 miles from Hurlburt Field, around 10 p.m. Monday, greeted by a hangar filled with hundreds of people. Just about everyone in the Heat entourage posed for photos and signed autographs, clearly enjoying the chance to interact with military personnel and their families.
"It won't take us long to get into the mindset of working and getting ready for the season," Spoelstra said Monday before the team's charter flight departed. "It's part of the reason why we're going there. It's also an incredible opportunity for us to interact with the Airmen who live by these incredible standards, sacrifice, service, commitment. We can learn a lot from them."
Defense has always been the biggest coaching emphasis for Spoelstra, and Miami just happened to acquire someone this summer who's been on the NBA's All-Defensive first team in each of the past two seasons.
James doesn't know much about the Heat schemes without the ball yet.
By week's end, the NBA's two-time reigning MVP might have them down pat.
"I know how to play defense," James said. "That's what I love. That's my side of the floor. I love to play defense. I just so happen to be a little gifted offensively, too. But that side of the floor is where I make my mark, and I like the fact that it's a team thing here. Back in Cleveland, it was a team thing. We were always in the top five in field-goal percentage, 3-point percentage defense, all that stuff."