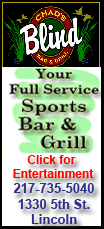 "We are deeply saddened by the passing of the great George Blanda," the Raiders said Monday in confirming his death. "George was a brave Raider and a close personal friend of Raiders owner Al Davis." The Pro Football Hall of Fame said on its website that Blanda died Monday after a brief illness.
Blanda retired a month shy of his 49th birthday before the 1976 season. He spent 10 seasons with the Bears, part of one with the Baltimore Colts, seven with the Houston Oilers and his final nine with the Raiders.
"Football lost one of it's all-time greats," Hall of Fame coach John Madden said. "He was the best competitor and clutchest player that I ever coached and I don't know if there was anyone better that anyone else coached. George Blanda was a Hall of Famer in every way."
Blanda held the pro scoring record when he retired, with 2,002 points. He kicked 335 field goals and 943 extra points, running for nine touchdowns and throwing for 236 more.
He also threw for 26,920 yards in his career and held the pro football record with 277 interceptions until Brett Favre passed him in 2007. His points record stood until it was topped by several players in recent years.
"It certainly doesn't bother me," Blanda said about losing the scoring record. "The one record I was happy to get rid of was the one for the most interceptions, when Brett Favre got that one."
A moment of silence was held in Blanda's honor before Monday night's Green Bay-Chicago game.
It was a five-game stretch for Oakland in 1970 that is the lasting imprint of his career. As a 43-year-old, Blanda led the Raiders to four wins and one tie with late touchdown passes or field goals.
Later that season, he became the oldest quarterback to play in a championship game, throwing two touchdown passes and kicking a field goal in Oakland's 27-17 loss to Baltimore in the AFC title game. His performance that season earned him The Associated Press Male Athlete of the Year.
Blanda joined the Oilers of the new American Football League in 1960 and played 16 seasons before hanging it up for good following the 1975 campaign. He led the Oilers to the first two AFL titles, beating the Chargers for the championship following the 1960 and '61 seasons.
He nearly won a third straight title when he led the Oilers back from a 17-0 halftime deficit to the Dallas Texans in the 1962 title game before losing in double overtime.
"George Blanda will always be remembered as a legend of our game," NFL Commissioner Roger Goodell said in a statement, "including his amazing career longevity of 26 seasons in four different decades. George's multi-talented flair for the dramatic highlighted the excitement of pro football during an important period of growth for our sport."
Blanda began his memorable run in 1970 by throwing three touchdown passes in place of an injured Daryle Lamonica in a 31-14 win over Pittsburgh on Oct. 25. The following week he kicked a 48-yard field goal in the final seconds to give the Raiders a 17-17 tie against Kansas City.
Blanda was just getting started. He threw a tying touchdown pass with 1:34 remaining and then kicked the game-winning 52-yard field goal in the final seconds the following week in a 23-20 win over Cleveland.
He followed that with a 20-yard TD pass to Fred Biletnikoff in place of Lamonica in a 24-19 victory over Denver the next week, then kicked a 16-yard field goal in the closing seconds to beat San Diego 20-17 on Nov. 22.